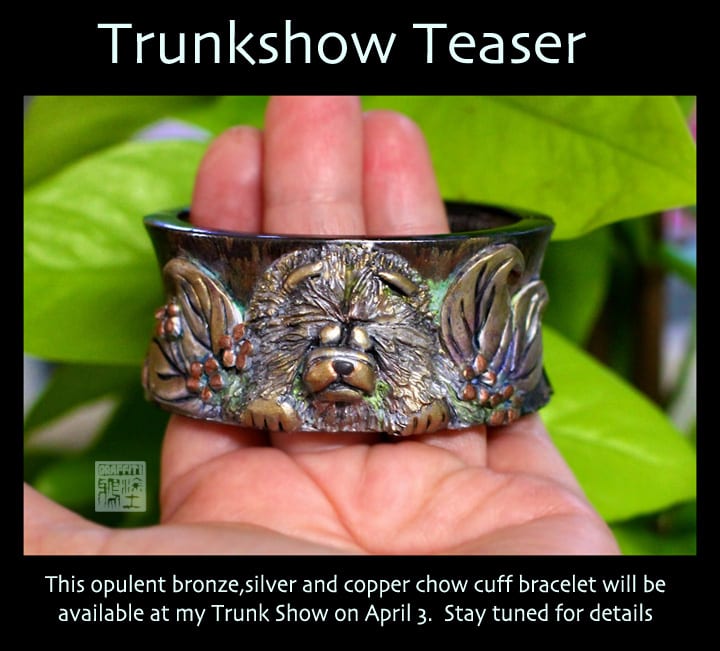 I know I've been quiet for a while but for very fun reasons!! First, I have been completely immersed in creating some incredible items for the Trunkshow on April 3rd. It will be one of the best ones yet. I still haven't gotten the exact times worked out but will get those details wrapped up this week and announce here on the blog next week.
Above is just a teeny taste of one of the newest chow designs I've been working on. This beauty is hand sculpted in clay, then carefully veneered in real bronze, silver and copper and given a hand crafted time worn patina. Both sides are mouthwatering!!!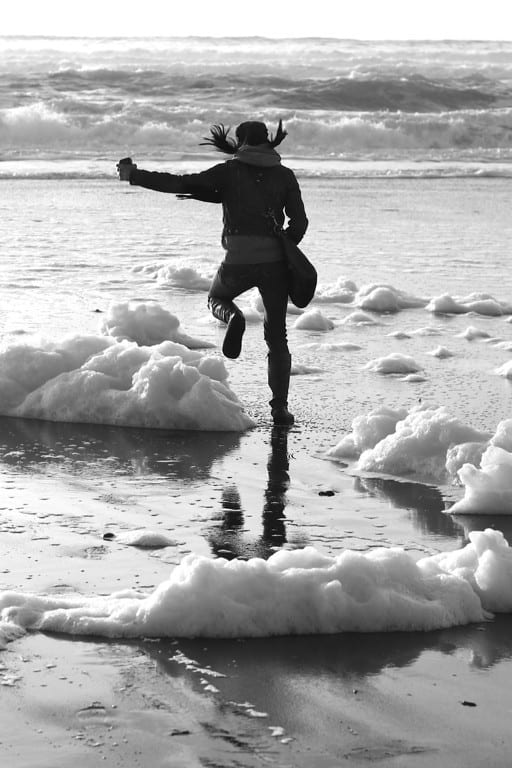 And I got to spend the past week with my daughter Liz who was able to steal away from her CREATIVELY CLEAN biz in Minnesota to come and play with mom. Oooooooh we had such a wonderful time. We managed to fit in all the things we have been talking about since her last visit in 2006. From the coast to the malls and antiquing….., from Pok Pok restaurant to beer and wine tasting…we had the best week EVER!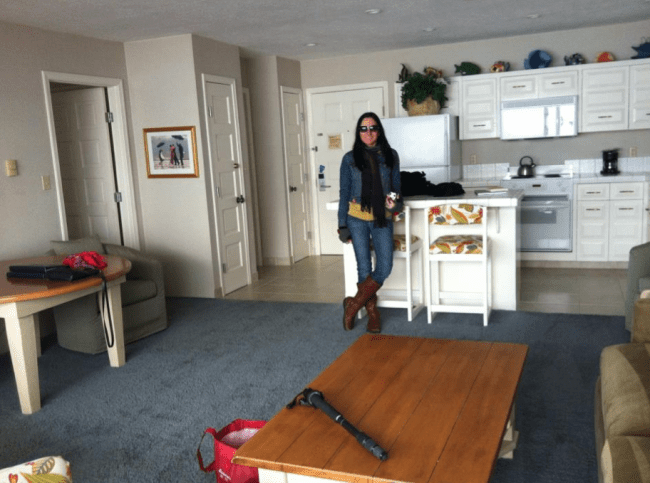 As always I took a ton of photos and the ones from the coast were among my faves. The weather was stunning and in the mid 50's and sunny on Thursday, then we went into one of the most spectacular storms I've ever seen on Friday , into Saturday. It was so exciting to watch the angry waves and sky rolling into shore.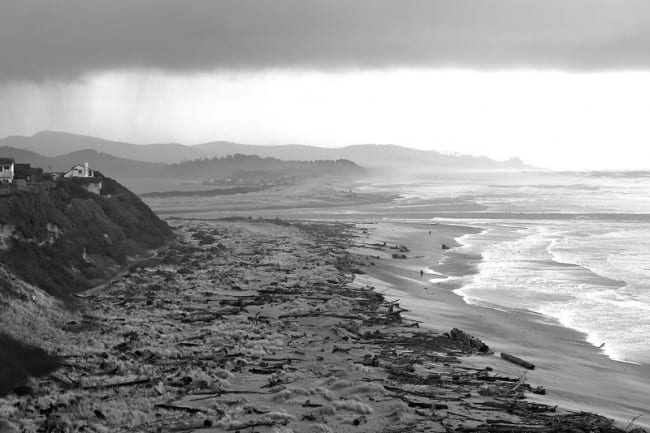 We got a free SUITE upgrade at THE INN AT SPANISH HEAD in Lincoln City, OR. and had a full kitchen, separate bedroom, living room and awesome bathroom/vanity. It was the perfect way to spend a stormy evening sipping wine and clowning around…oh and did we clown around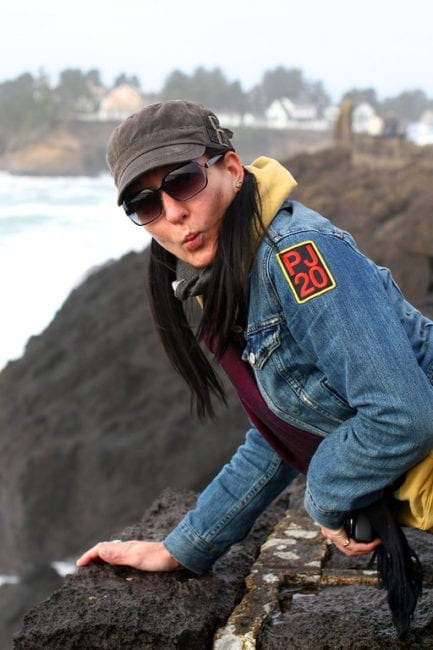 It was between whale migration seasons but we still had to peer out over the waves searching for one at Depot Bay
On Saturday morning after the storm we braved the elements and went out after a hearty breakfast to take a few photos before heading to the outlet malls. The foam literally undulated in the wind which made it hard for Liz to get her bearings when standing in it. In the shot above she was imitating the pose that her favorite musician Eddie Vedder (of Pearl Jam fame) did for the soundtrack of INTO THE WILD .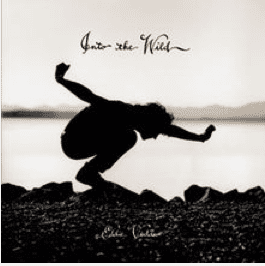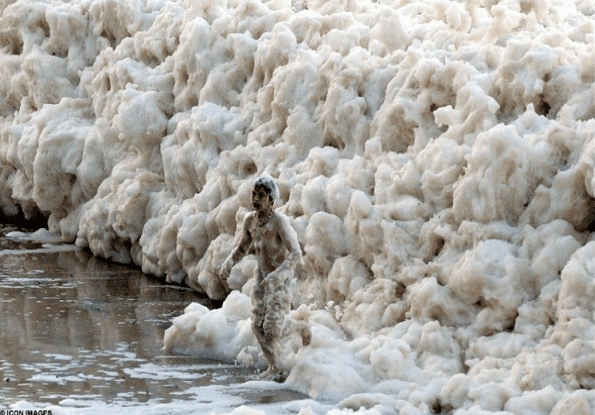 It was surprising how much muscle control it takes to do this pose which is probably pretty much "biz as usual" for Eddie, as he is a serious surfer…but Liz was up to the task and we practiced the pose the night before in the room (over a bottle of wine…lol) and had some of our best laughs together in years.
I could go on and on…Liz's visit was not only fun, but the timing was the best medicine ever to help fill the void that Gracie left behind in our hearts. Laughter and family and time….they certainly help heal all wounds of the heart. Lillian fell in love with Liz and actually jumped in her bed after she left for the airport searching for her. We hope she and my son Bryan can get away from work and come back again later in the year for more adventures.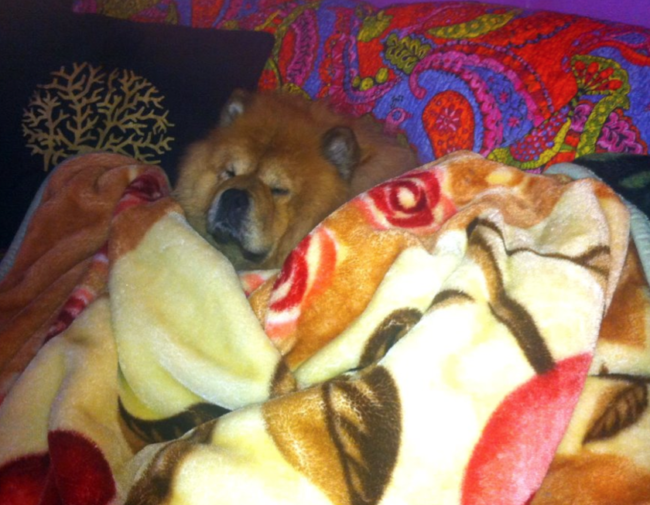 Steve took this photo above today when he left for work…Liz…….Lil wants you back asap!