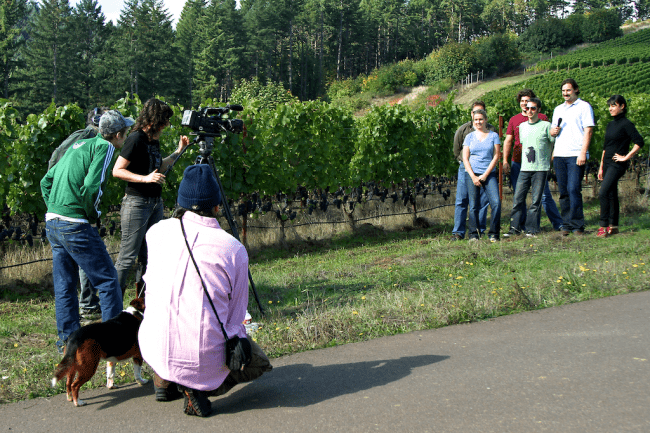 Today started like any other Sunday but quickly morphed into a wine adventure of a very unique kind!! With a Facebook nudge from Tom and Kate of DIVISION WINE MAKING COMPANY we didn't skip a beat and answered their call for helpers. Little did we know they had a film and sound crew on site recording the merriment to do a fun promotion covering this year's harvest from start to finish!! Next week the first grapes will most likely be picked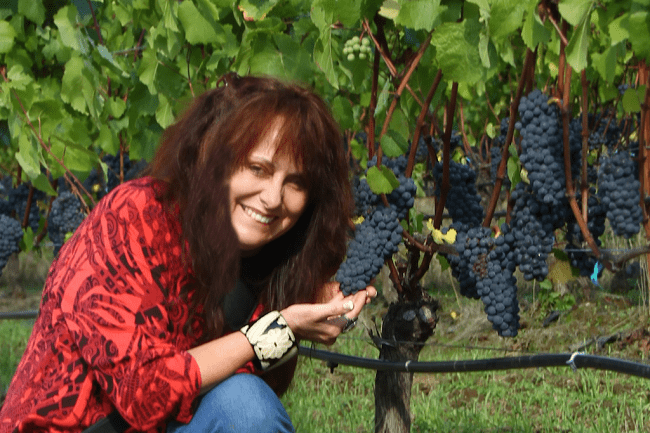 BELOW WAS FROM DIVISION WINE MAKING COMPANYS FACEBOOK PAGE:
Harvest is just around the corner and DWC is quickly preparing to make it a great one!You must be thinking, "how can I help?" That's a great question and an easy answer. We would love to have a few volunteers to give a little bit of their time during a few critical moments during the grape harvest
It's not a complete donation though, because hanging out with Tom and Kate and their group of merry pranksters often involves food, libations and entertainment easily worth a few hours of time. There will also be prizes!! Are you still interested?!?
First up, next Sunday October 16th around 1pm-3pm. We need 2 or 3 volunteers to assist us taking berry samples at one of our vineyards to help determine when to pick them.
And there's an enticement! We're going to make this somewhat of a contest (rules to be given on site), which we will award the winner with 2 bottles of Division wine (a $45 value). Do we sound like a game show yet??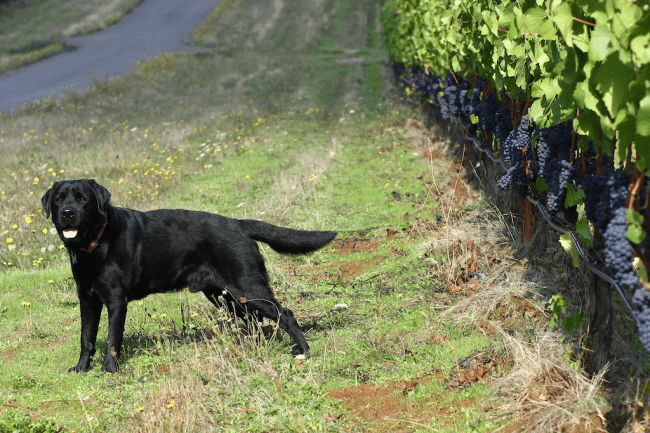 SO WITHOUT FURTHER ADIEU, CELEBRATE THIS FUN DAY WITH US THROUGH THE PHOTOS BELOW. THERE ARE 61 WONDERFUL SHOTS OF THE PEOPLE AND THEIR DOGS. CASS THE BLACK LAB IS OWNED AND ADORED BY TOM AND KATE! THANK YOU SO MUCH YOU GUYS FOR INCLUDING US IN THIS INCREDIBLE DAY. WE WOULD LOVE TO HELP AGAIN…YOU KNOW WHERE TO FIND US!!!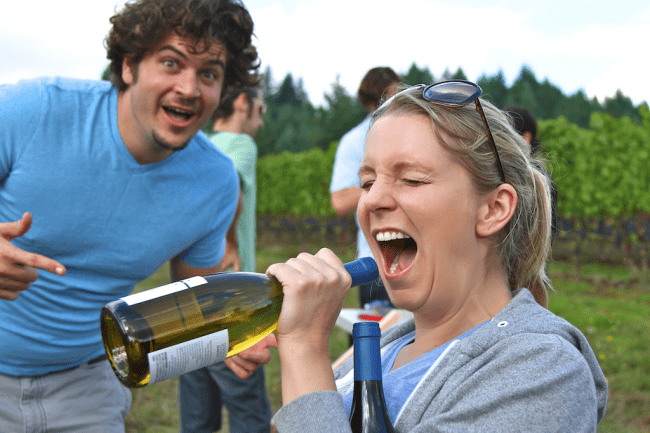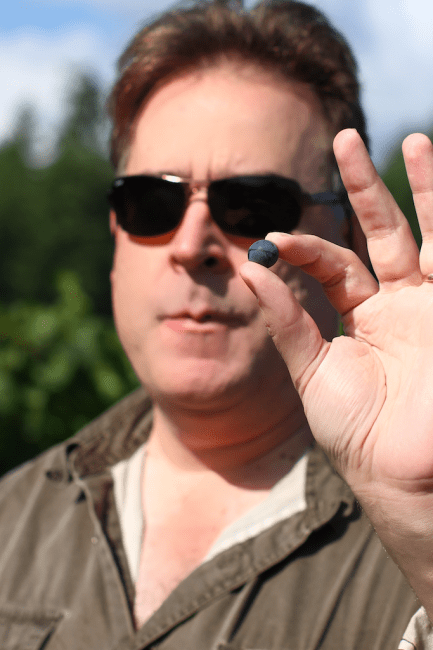 THE FIRST GRAPE STEVE ATE WAS NOT READY…CAN YOU TELL….LOL!!!
CLICK ARROW ON SLIDESHOW TO BEGIN!!!! ENJOY!