Hello friends
!!! As we head into the Labor Day holiday weekend I wanted to wish everyone a safe and happy time!!! Its hard to believe this summer is over so fast….with our "Juneuary" here in Oregon it seems it has only gotten started!!
Before I forget I want to update my blog viewers who haven't been watching my
FACEBOOK FAN PAGE
on a very special pendant (and a beautiful price to go with it) that I ran as a Facebook special on this week. I normally don't carry over these Facebook Specials to the blog posts, but am trying to lure the non Facebookers over!!! This is the kind of goodies I offer on my Facebook page ONLY!!
CLICK THIS LINK….. FACEBOOK FAN PAGE ….THEN CLICK THE "LIKE" BUTTON TO JOIN MY PAGE IF YOU ARE NOT ALREADY A "FAN"!!
I ended up creating an edition of 16 of these lovelies total and want to give anyone who missed it the opportunity to purchase the final 3 pendants on the website
AT THIS LINK
ABOVE: I took this photo of actress "Twig" at the Festival in 2008
My next news is that I will be spending the next two weeks visiting my family in Minnesota…YAAAAAY!!! Steve is staying home with Lil and Gracie while I get to go play at the Renaissance Festival, pick apples at the Arboretum and eat some of the very best Vietnamese food in the USA with my mom and kids!! I adore the midwest in the autumn and have a couple of photo shoots lined up for my stay too!! Can't wait to see everyone!!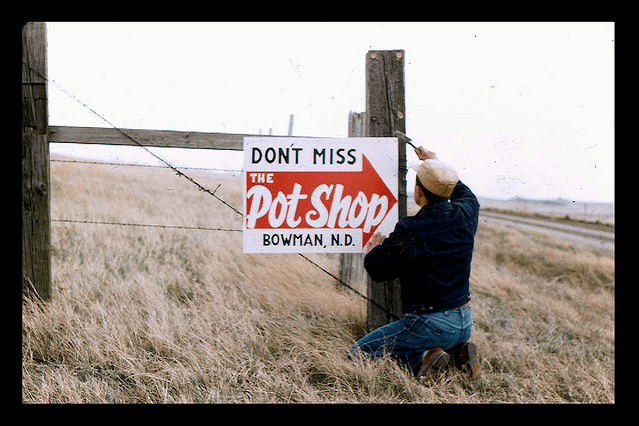 ABOVE: My mom and dad made a lot of these road signs and took a day and put them up from Hettinger N.D.to Baker, Montana.
This was back in the 1950's and now their pottery is the famous "Ceramics by Messer" and highly sought after
I will be blogging all the time so stay tuned. Mom and I have plans to photograph all of their CERAMICS BY MESSER (from the infamous ND Pot Shop) to finally do that DVD and book we have been talking about. More on that later and a sneek preview of a couple of pieces while there too!!
HAVE A BEAUTIFUL WEEKEND EVERYONE!!!!