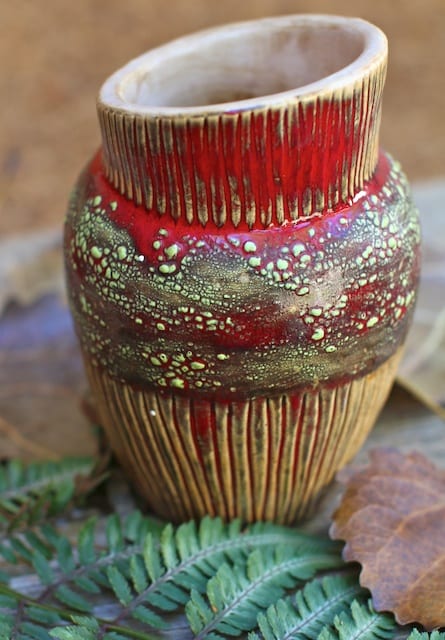 ABOVE…ONE OF DADS MOST STUNNING WHEELTHROWN POTS FROM HAND DUG N.D. CLAY
Hello everyone..I hope you all had the best Labor Day weekend ever!!! I arrived at my moms in Minnesota on Tuesday and we have been catching up bigtime as well as with my kids! Its always so nice to come home for a long stay. One of the main missions I was on with this trip is to photograph and archive all the information I could find time to record about my mom and dads now famous pottery from the 1950s called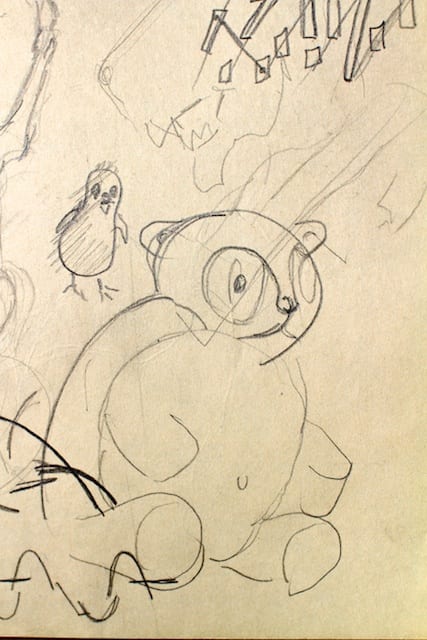 ABOVE….OMG IMAGINE MY SURPRISE TO FIND A PANDA IN ONE OF HUNDREDS OF DADS DOODLES MOM SAVED
My mom has saved pretty much everything dad and her created. From his art school doodles in the late 1940's to their most prized collection of porcelain creations in the 50's , made in a renovated chicken coop in Bowman N.D.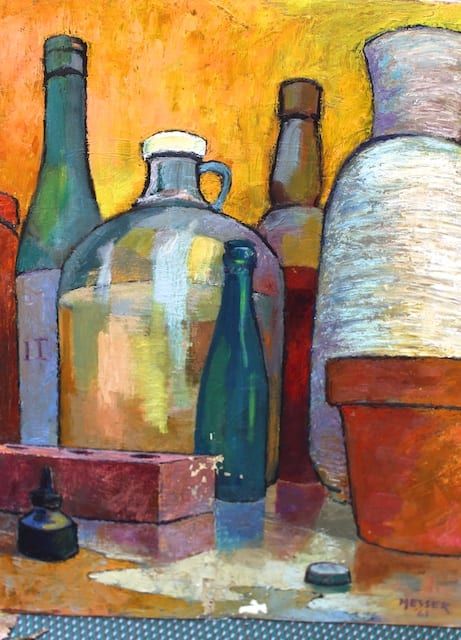 The sheer volume of artworks on the walls and carefully packed away in drawers is staggering!! I have taken over 400 photos today and this is just the tip of the iceburg. This incredible oil painting dad did has always been a favorite of all of ours. Its showing wear from moving so many times over the course of the years. We have decided to eventually release limited edition prints of dads precious few paintings .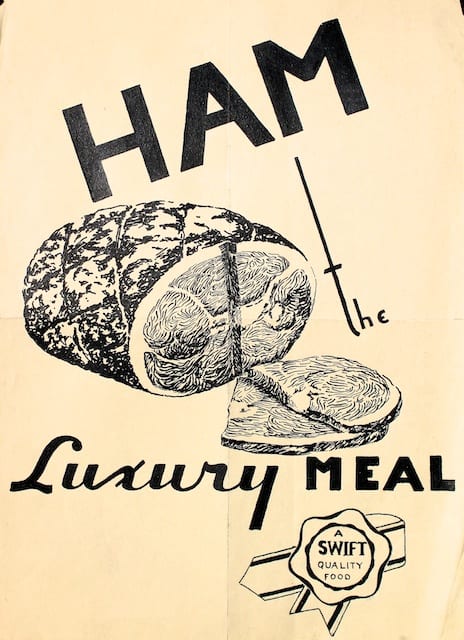 We found dozens of advertisements dad did as well as Christmas card designs for the companies he designed for. I loved this SWIFT ham advertisement. This is the original artwork….all of these pieces I am photographing are the originals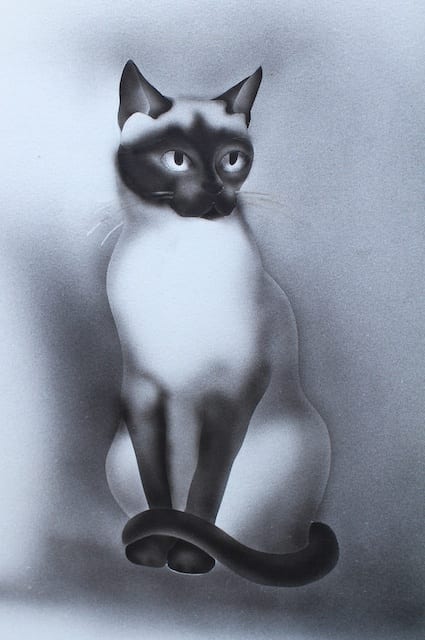 Can you believe this stunning Siamese Cat??? This was airbrushed in multiple layers using meticuloiusly cut stencils to mask off each area. I am in love with this gorgeous thing!! A 1946 Art School treasure!!!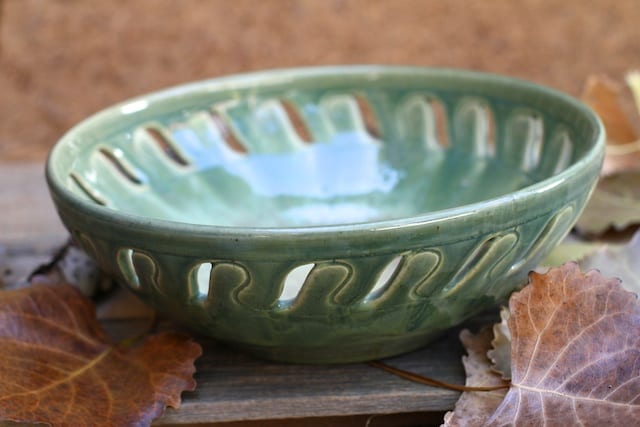 ABOVE…A DELICOUS FRUIT BOWL IN A CELADAON LIKE GLAZE THAT MY MOM EUNICE MESSER CREATED
BTW…those boards you see under the pottery photographs…they are from the window frames in my dads old house on the prairie of North Dakota. The teeny two room home housed 7 children during the depression and was built from the local petrified wood and fossils found on the prairie. The Smithsonian now lays claim to many of the rare dinosaur skeletons found in that same general area around Bowman.. Stay tuned because all of these mounds of photos and memories will be archived in a spectacular coffee table book! I can't wait to get working on it as the time is finally right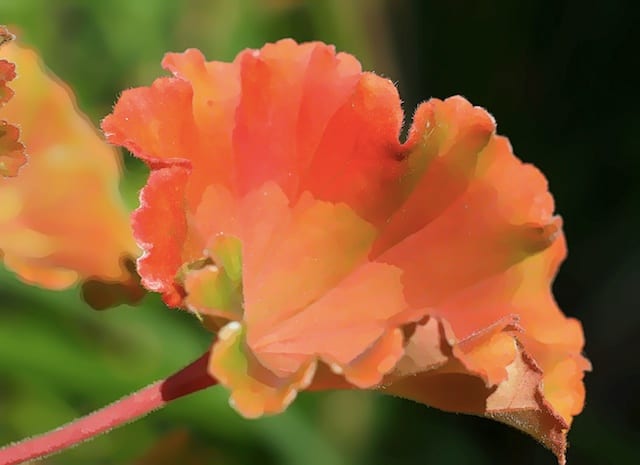 ABOVE..a pretty geraminum leaf turning apricot and salmon shades for autumn! You can feel it in the air, especially in the mornings when its downright chilly., yet hte days are warming up to be plesantly hot in the 80's. Tomorrow I will photograph another 6 hours or so like today and you can be certain there will be many more surprises in those portfolios with beautiful memories attached for my mom to each and every one! This is such an awesome way for me to learn more about mom and dad , and also leads to many "ah hah" moments as to what makes my muses tick as well!!