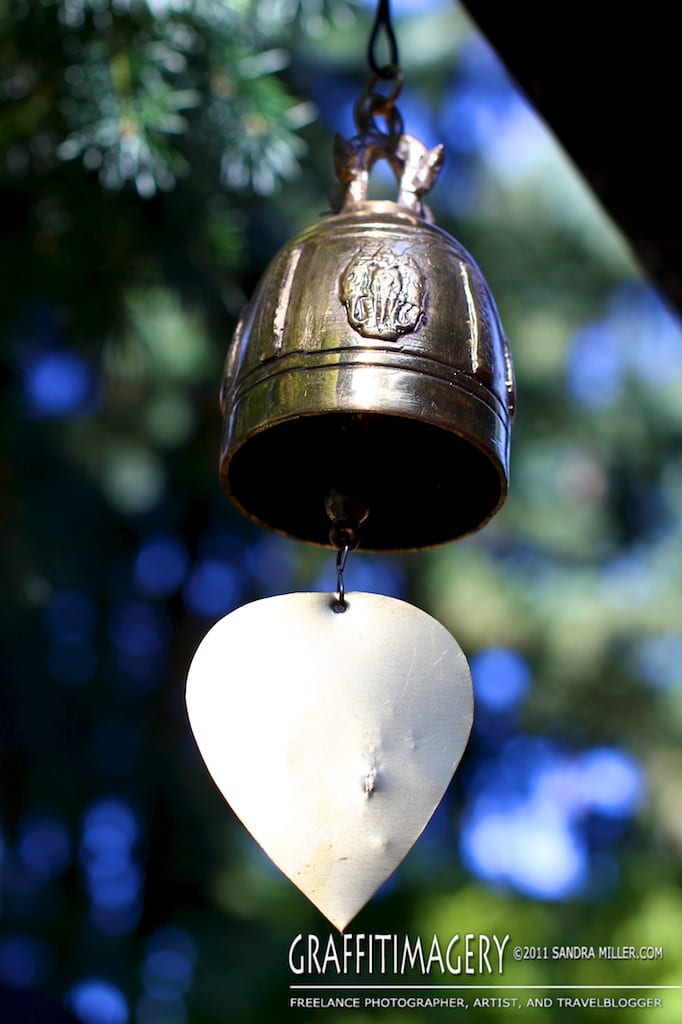 ABOVE PHOTO TAKEN IN MY GARDEN TODAY OF ONE OF 7 NEW ARTISAN MADE TEMPLE BELLS FROM EK
From the first time we traveled to Thailand years ago, there is something that has always mesmerized me about those hundreds of bronze or brass bells that line the elegant rooflines of the temples, from Grande to small.  The photo below I took in Chiang Mai Thailand a couple of years ago when I traveled with my friend Diana.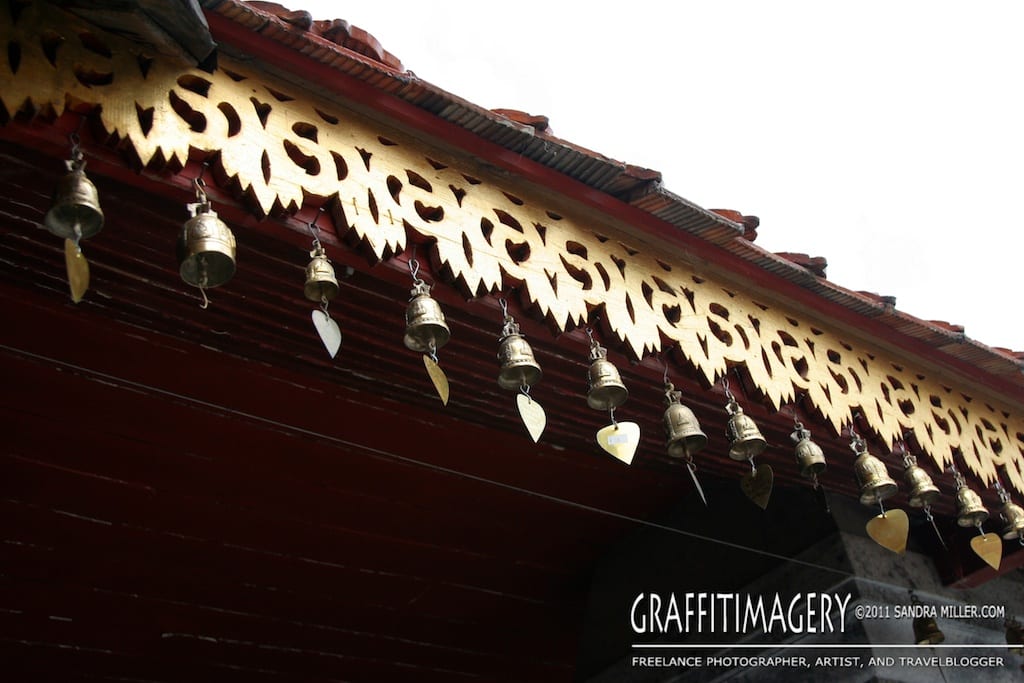 Then there were the larger bells that visitors ring, one at a time as they walk by them.  These larger bells have a tone that resonates for what seems FOREVER!! Being handmade,each has an individual tone and personality of it's own Simply stunning.  The photo below was also in Chiang Mai at one of the smaller WATS (temples)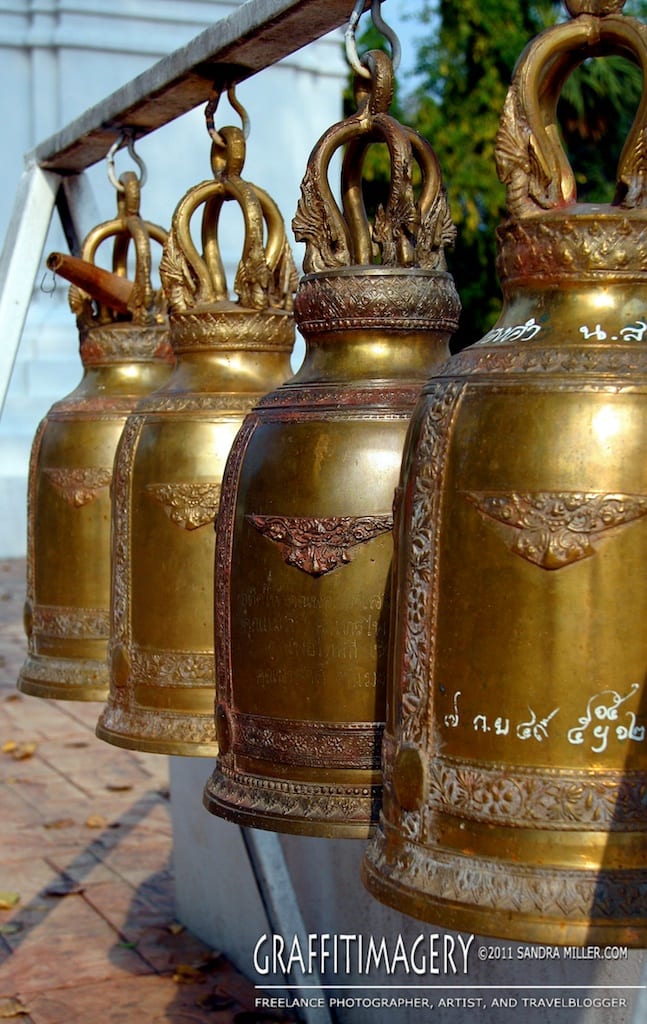 Below see a new video I put together highlighting these special bells as well as a few new additions to the garden decor!!  Enjoy my friends and have a wonderful week!!!
THANK YOU SO MUCH EK FOR THIS WONDERFUL GIFT.  I KNOW THEY WERE VERY HEAVY TO CARRY ON THE PLANE!!  WE THINK OF OUR WONDERFUL FRIENDSHIP WITH YOU AND A HEARTFELT CONNECTION TO THAILAND, EVERY TIME THE BELLS CHIME IN THE BREEZE
PHOTO BELOW TAKEN IN CHIANG MAI THAILAND, 2008..SEE THE BELLS IN THE DISTANCE!