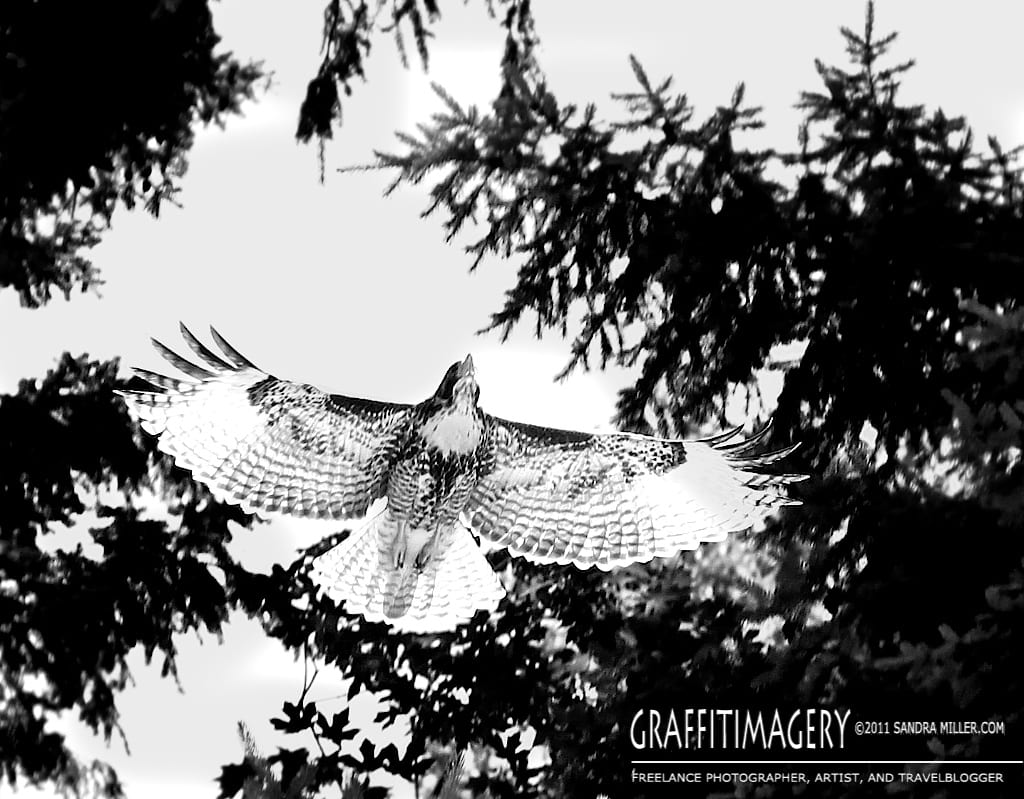 ABOVE  IS OUR  BEAUTIFUL CAYENNE FLYING TOWARDS HER PARENTS CONSTANT CALLS
(CLICK HERE TO SEE PREVIOUS POST ABOUT THIS FLEDGLING IN MY GARDEN)
After a couple of weeks of my looking to the trees and listening intently to hear any evidence of  baby hawks on the ground (the robins and jays are happy to oblige with a raucous rant), I finally started hearing 2 baby redtail hawks in the lower branches of our Douglas Fir tree, screaming for their meals…WHEW…they survived the neighborhood dogs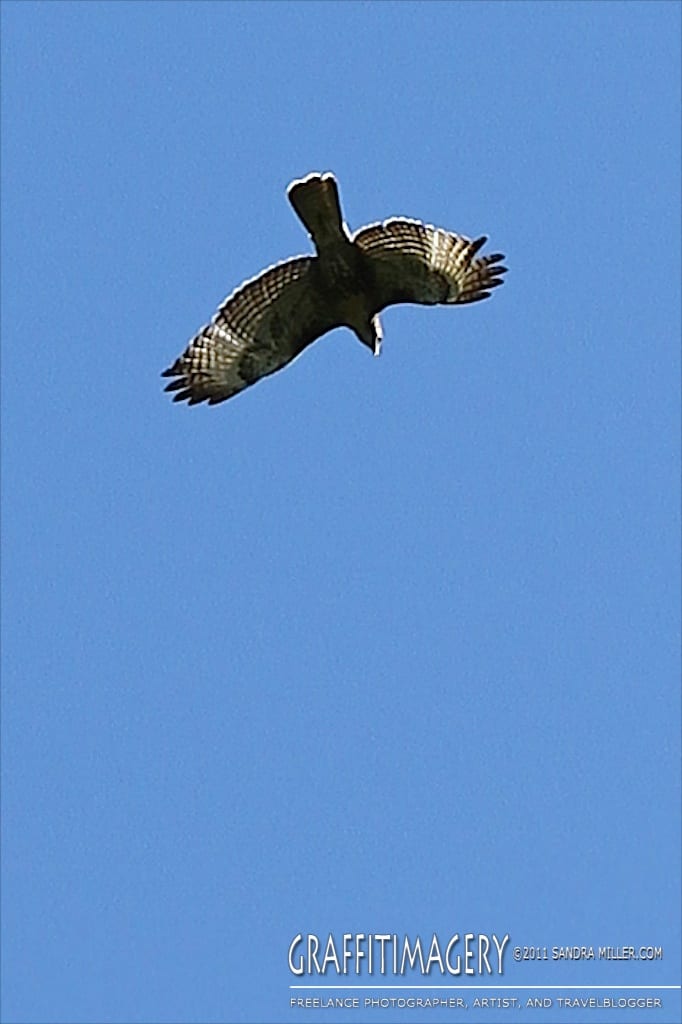 ABOVE IS ONE OF THE PARENTS CALLING CAYENNE TO FLY FROM BRANCH TO BRANCH
I can hardly believe how lucky I was today.  I was outside painting our arbor in the front yard black, when all of a sudden I feel a large shadow pass by me.  I look up in the morning light and lo and behold….Cayenne is sitting on a branch just above my head, looking curiously at me.   I was so torn between staying to watch her or grab my camera…..the photographer in me won and I slinked inside as fast as I could.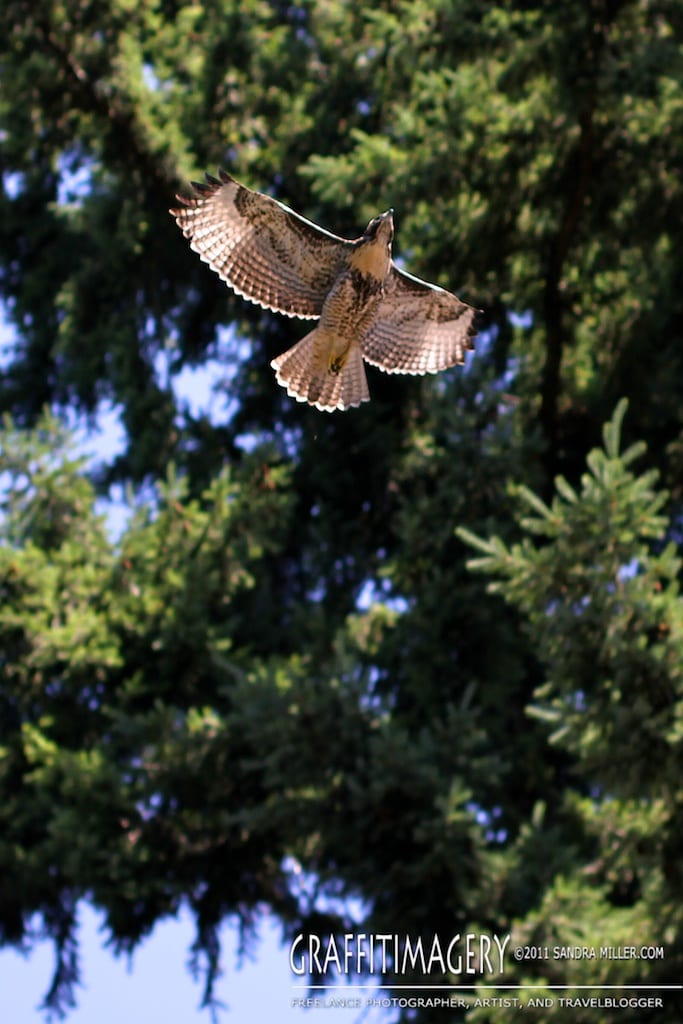 ABOVE IS CAYENNE TESTING OUT HER FEATHERS….SHE IS VERY "HEAVY" IN THE AIR STILL
As I came back out I started snapping shots as fast as I could without making adjustments for the lighting, distance etc etc, so these are not the best quality pix but some of my favorite photos I've ever taken regardless.  I never dreamed I'd get this chance to see the baby again .  Mom coaxed her over the roof, back and forth until Cayenne was exhausted.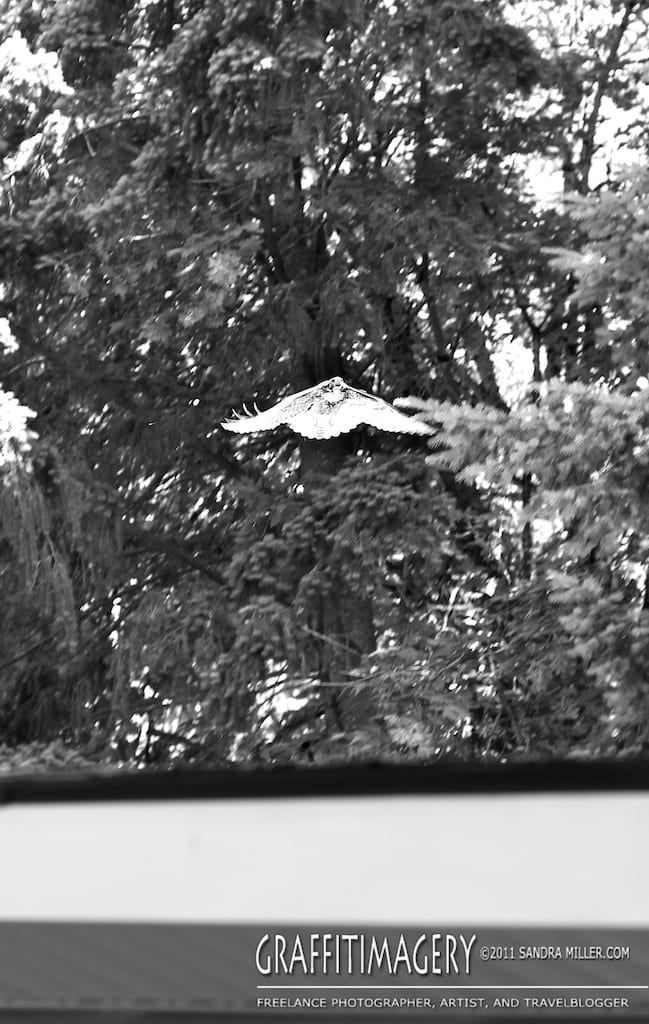 One of the flyovers shows how close to my roof where I was working this baby hawk was buzzing over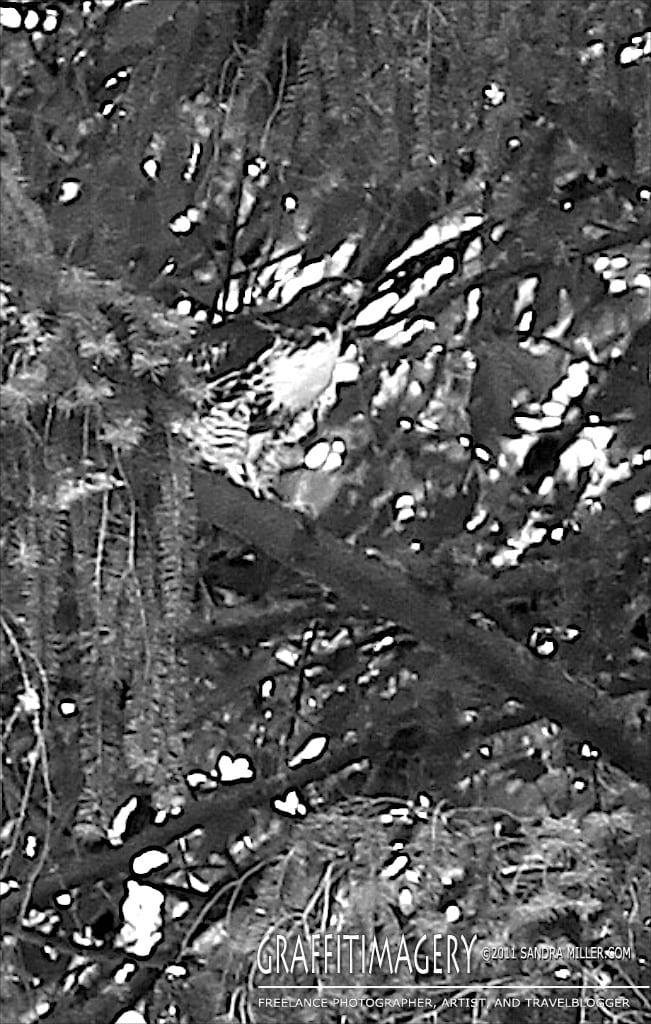 This is a very blurry photo as Cayenne was very high in a tree and I'm sure both camera and hawk moved, but it shows a bit of how shes looking sitting still.  I cried of course!!!  Another special gift in the garden!!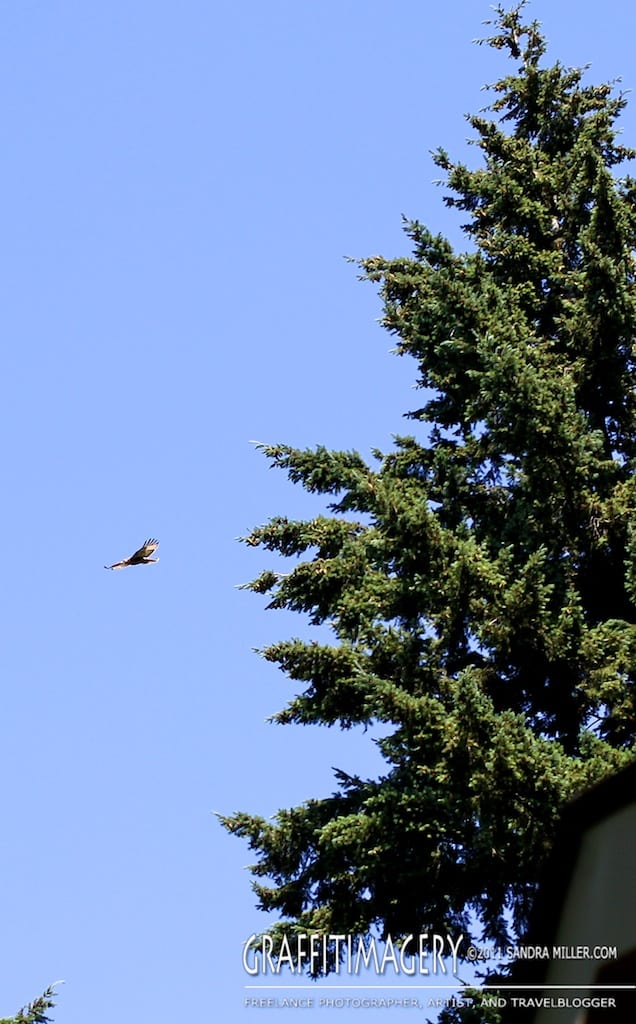 And this is mom soaring overhead