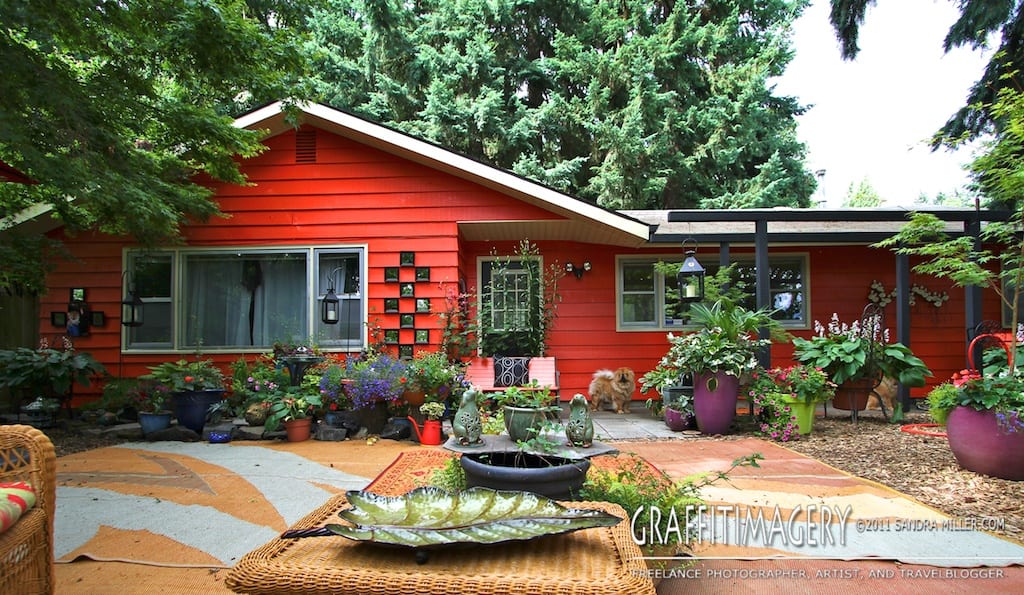 You all knew it was coming!!!! I've been diligently taking photos of every phase of the house facelift to ultimately do a timeline video, and I just got it completed today!!  You will see a number of brand new shots taken yesterday towards the end of the video that show the BEFORE and AFTER versions taken with my wide angle lens (causes a bit of distortion but really shows the overall house pretty well)
I hope you all enjoyed watching the house morph right along with us… (or at the very least were mesmerized by the orangeness of it all !!! LOL!)  I usually take the summers off from my jewelry biz to catch up on the house and yard , and you know how I love to blog, so this was the perfect chance to share a little of my outdoor "art" as well!!
CLICK ARROW ON VIDEO BELOW TO START THE SHOW!
Thank you one and all for your comments and feedback here at GRAFFITI GOSSIP and FACEBOOK.  Now comes the fun of finishing the garden, and you can be sure I will be updating on each step of that project too!!