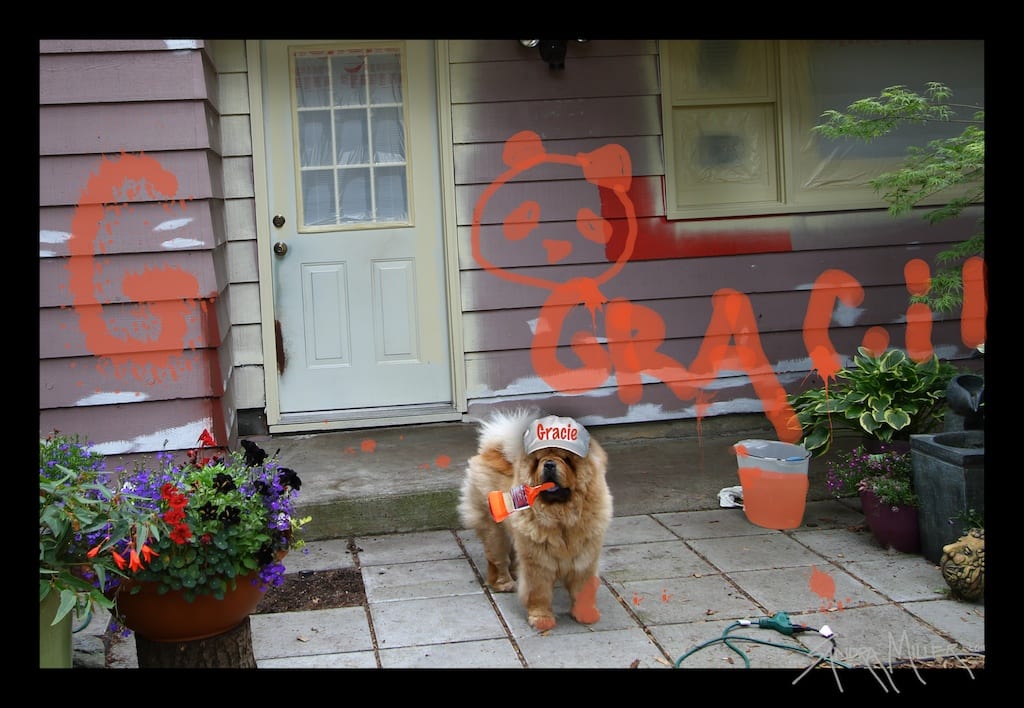 GRACIE LOVES HER ORANGE PAINT AND COULDN'T RESIST PAINTING HER OWN GRAFFITI ON THE WALL
Today was a busy day for the painting crew and Gracie too!   The guys came here early and finished sanding and patching then masked off all the windows so they could start with our trim paint.   The masking was so perfect.  Sooooooo glad I was not doing it this time around!!!!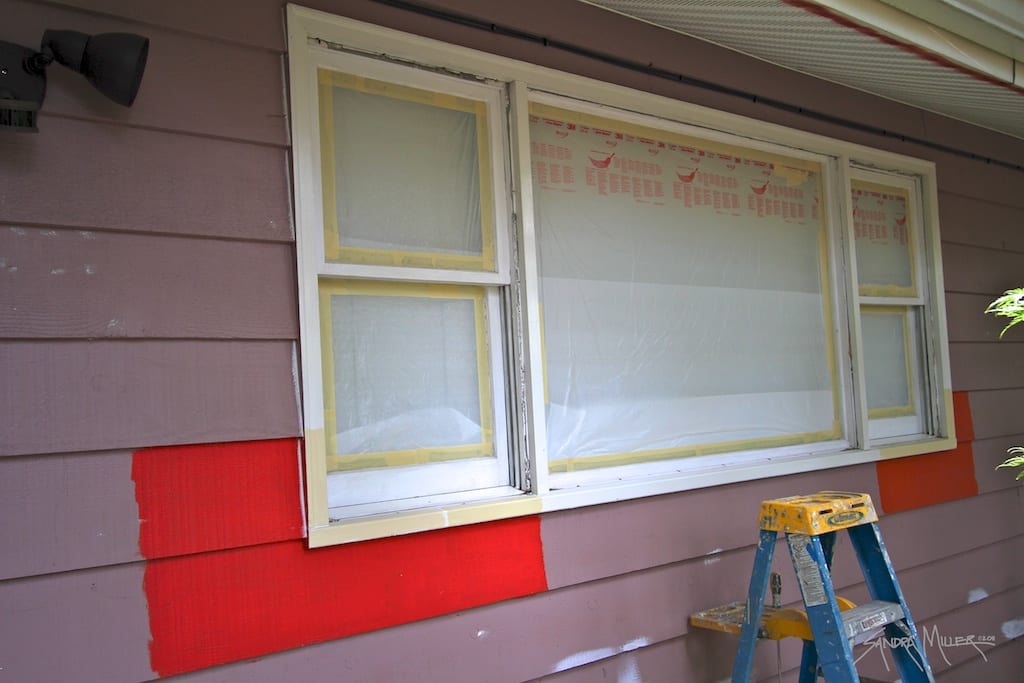 THE WINDOWS ARE DONE BEING MASKED HERE ARE READY FOR 2 COATS OF THE "NETSUKE" TRIM COLOR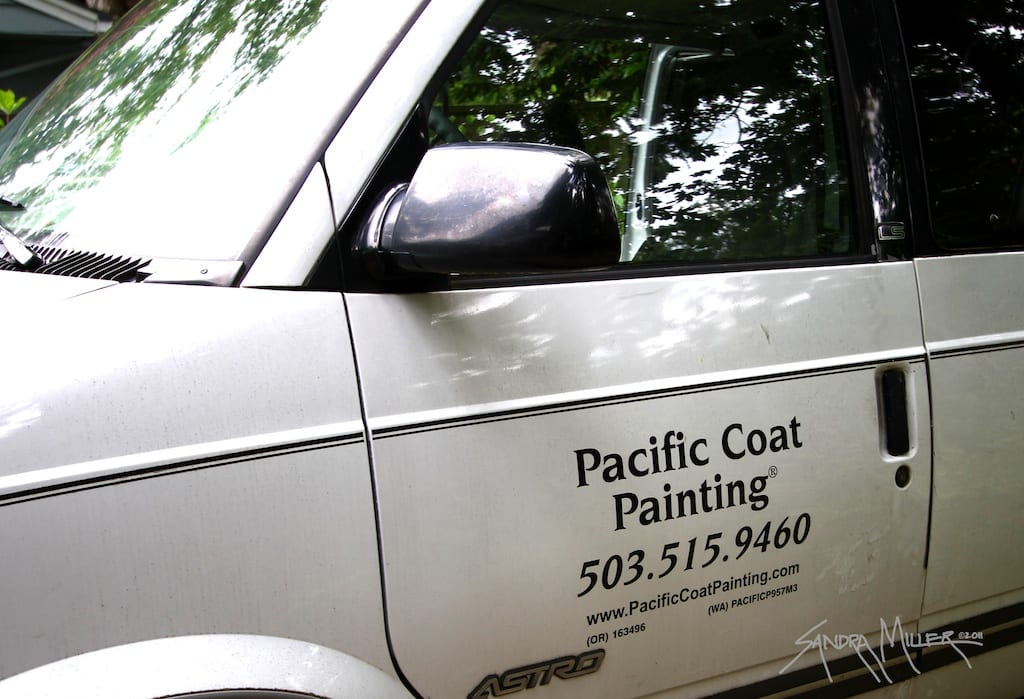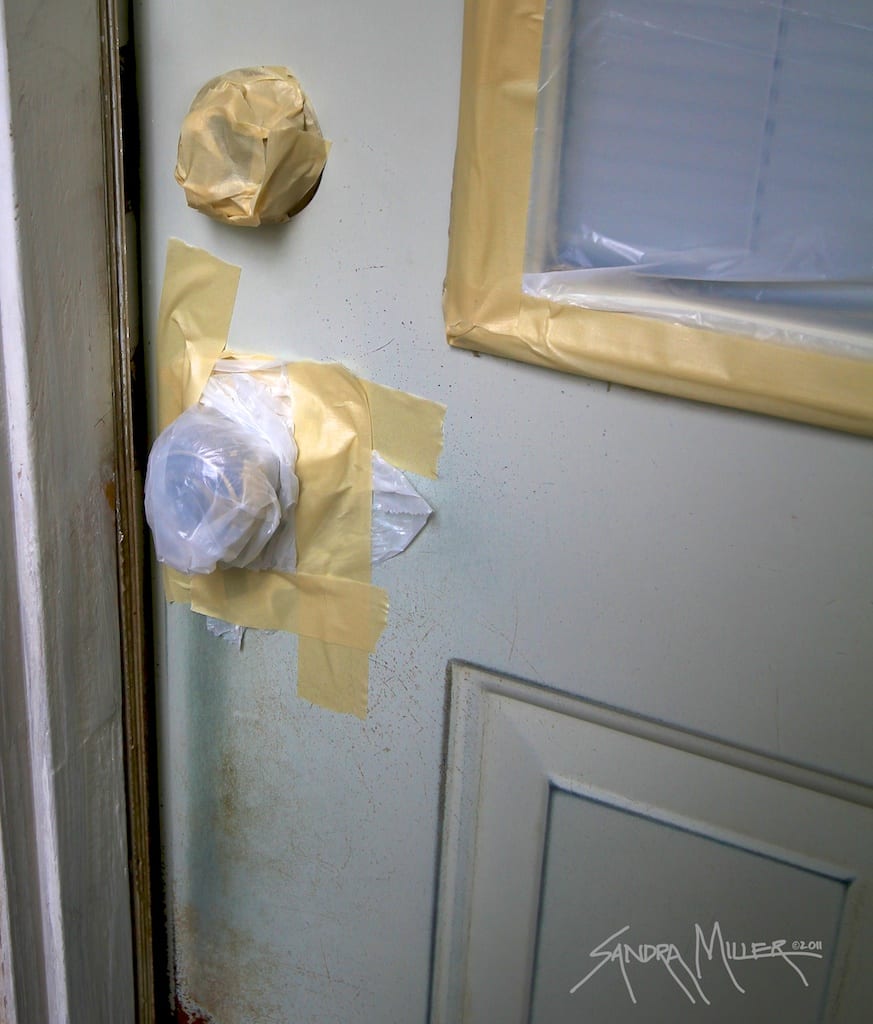 EVERYTHING NEEDED MASKING..THE GIRLS AND I WERE TAPED IN FOR A COUPLE OF HOURS OR SO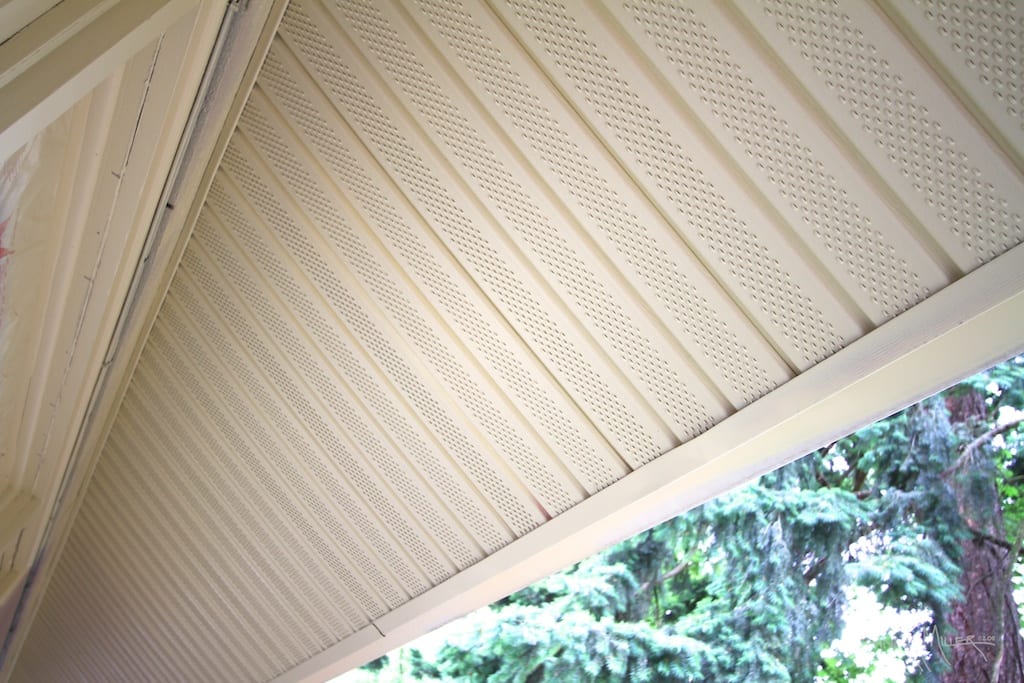 I'M SO THRILLED WITH HOW THIS OVERHANG LOOKS NOW.  THIS CREAMY OFF WHITE REALLY BRIGHTENS THINGS UP. IT WAS PREVIOUSLY SNOW WHITE
Tomorrow the real fun begins to see the color go on the house!!!! I still haven't washed those storms yet, but have the weekend to get them finished.  I will update with more pix!