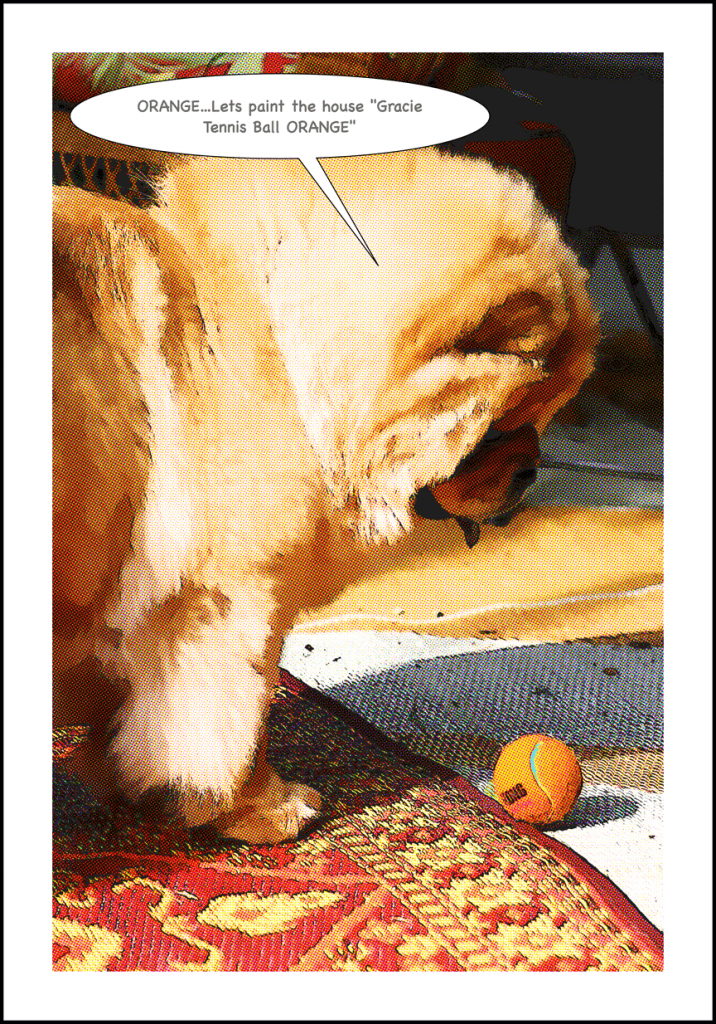 Gracie has certainly got something to say about what her choice of color is  when  PACIFIC COAT PAINTING comes to paint our house.

Of course you all know I have said many times in the past that "Orange is my Neutral", and Mz. Gracie agrees………this colors goes with EVERYTHING ….. especially our garden.  After such a drab rainy winter/spring here in Portland, this is just the perfect antidote for the rainy day BLAHS!!!
When I updated last about the color choices I had narrowed it down to a couple of options.  The color above was done on a ranch home similar to our 1955 cutie with the Sherwin Williams color visualizer.  The color on this model above is "Cayenne" which was our initial choice and now our final choice once it went on the house as a sample.  The trim color we are still undecided on but it will be similar to what you see here in an offwhite tone.   I think "Netsuke" or Chopsticks" are our final choices for trim.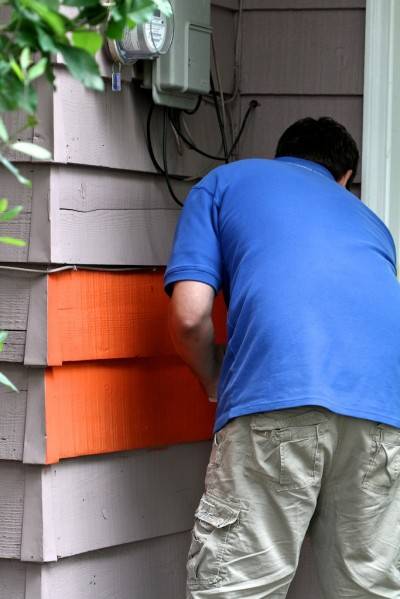 ABOVE: Cayenne being applied and still wet
Josh Buchanan came out on Friday and put a sample with a  couple of coats of our favorite color and an alternate on the house so we could live with it over the weekend.  The orangie "Cayenne" drys quite a bit deeper than what you see here as Josh applies fresh paint to the house.  The ugly mauve doesn't help the visualization process much either…Pheeeeeeeeeew!! I can't wait to get rid of that color although I do have some fond memories of singing "Little Pink Houses" at the top of my lungs while I hand brushed on that paint 11 years ago!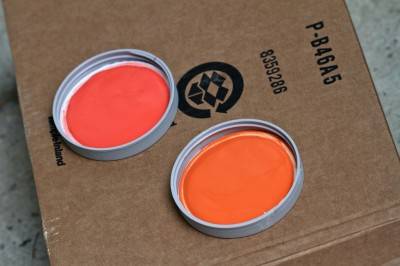 These are the two colors we had applied for comparison.  As much as I loved that coralish "ABLAZE" to the left, we still preferred our "Cayenne" to see an entire house done in.  You can see how much darker "Cayenne" drys on the house below…..exactly the color we had hoped for!!!  Very Mediterranean in hue
ABOVE: is Cayenne when it is dry with 2 coats
ABOVE is the alternate color "ABLAZE" ,we chose not to use but I may do my bench in this one…Love the vibrant tone!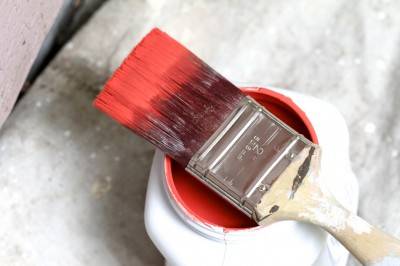 ABOVE: "Ablaze" on the brush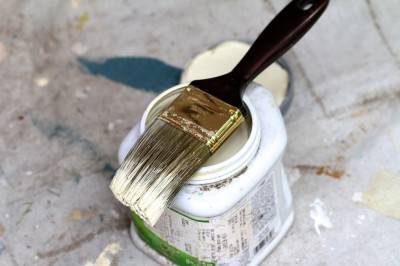 This is the trim color "Chopsticks" on the brush

We are SO looking forward to working with all of you at  PACIFIC COAT PAINTING !

More updates to come VERY SOON ,as Josh contacted me today, and they are ready to get going on the washing etc  since we have a good forecast for a couple of weeks!!! YAY!!!!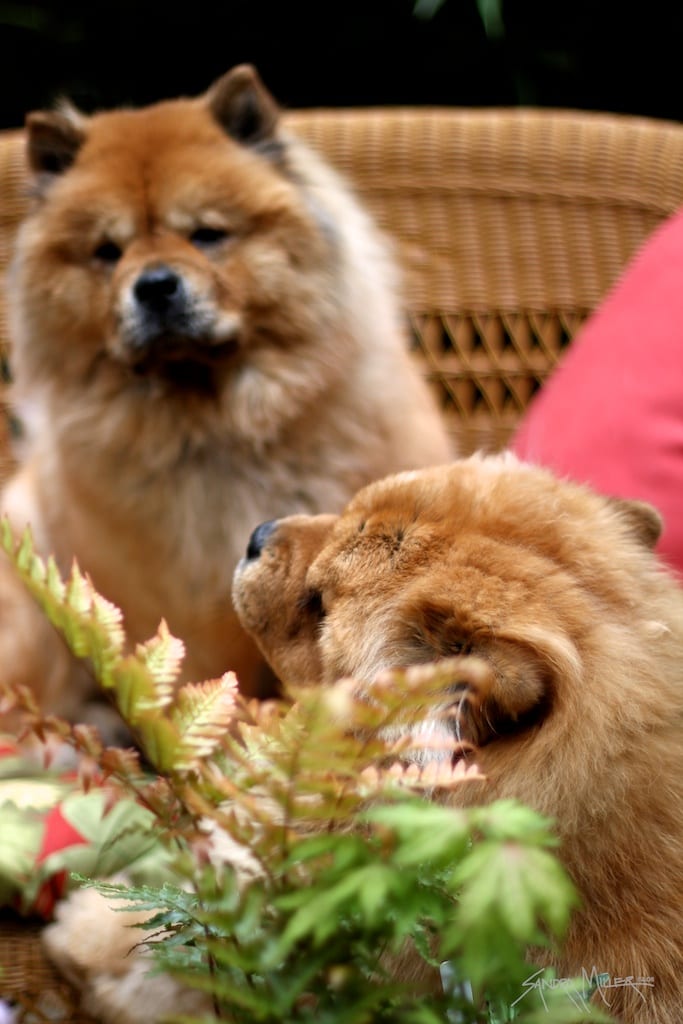 Next post I will tell you about my new 50mm 1.4 lens I got this weekend!!!