The Portland International Test Rose Garden is one of the most beautiful places I can imagine and it is just a few miles from our house in Portland.  This has been a slow , cold and rainy spring and the roses are coming on late….and as always…. never disappoint!!!!  I was there at about 9:00 AM to catch the best light with a whole lot of other photographers.  MMMM they served great coffee too so I was in my element!!
I brought my new Sigma F1.4 55mm lens out for it's first real field trip and was thrilled with the results.  This is not really a floral closeup kind of lens, but with the right conditions and enough stubborness on my part, I was determined to make it happen!!
Read below the thumbnails to find out a bit more about the gardens…I hope you enjoy viewing these beautiful flowers as much as I did photographing the. We plan to bring the chows back next weekend after their bath for a photo shoot while the roses are in full bloom!!
CLICK ANY OF THE THUMBNAILS BELOW TO ACCESS A FULL SCREEN SLIDESHOW
These shots truly need to be seen large in and in their full glory.  Enjoy the show!!!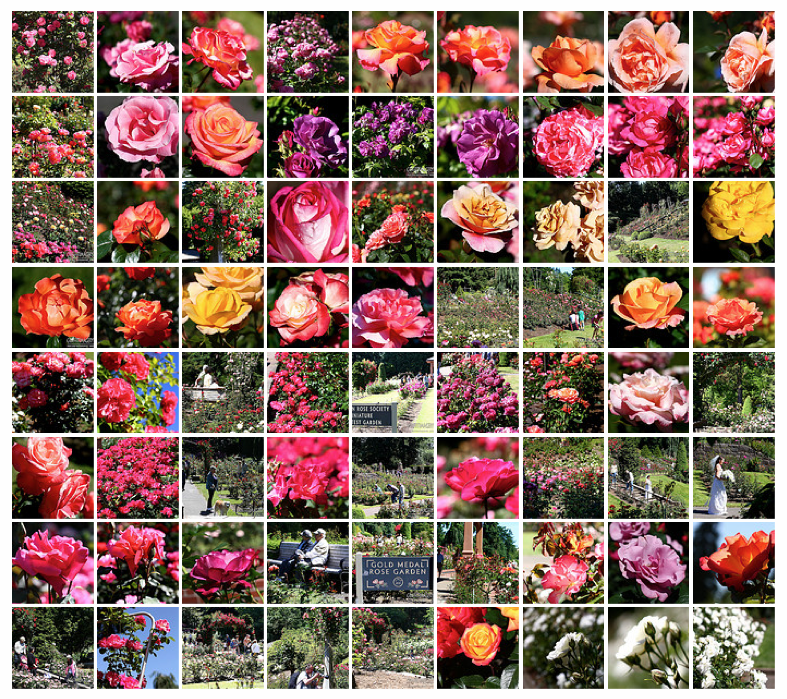 BELOW IS FROM THE ROSE GARDEN WEBSITE
In 1888, Georgiana Burton Pittock, wife of pioneer publisher Henry Pittock, invited her friends and neighbors to exhibit their roses in a tent set up in her garden. Thus began the annual rose show for Portland Rose Society. Jesse A. Currey, a former Rose Society president, convinced city fathers to inaugurate a rose test garden in 1917 with the support of the American Rose Society, City officials, and civic –minded citizens. At that time, Portland had 20 miles of rose-bordered streets – a strategy to draw attention to the 1905 Lewis and Clark Centennial celebration. As a result, Portland was dubbed "City of Roses". The garden was a perfect opportunity for enhancing that reputation.
Founded in 1917, Portland's International Rose Test Garden is the oldest official, continuously operated public rose test garden in the United States. In the beginning, even though World War I was raging in Europe, hybridists sent roses from around the world to Portland's garden for testing and to keep the new hybrids safe from being destroyed by the bombing in Europe.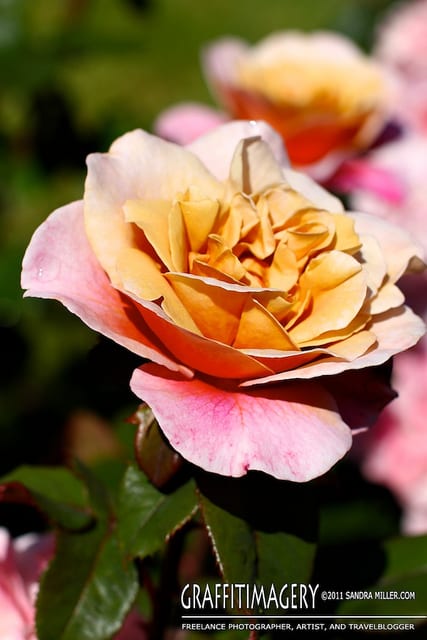 THIS UNUSUAL ROSE IS CALLED COFFEE BEAN…ONE OF MY FAVORITES!