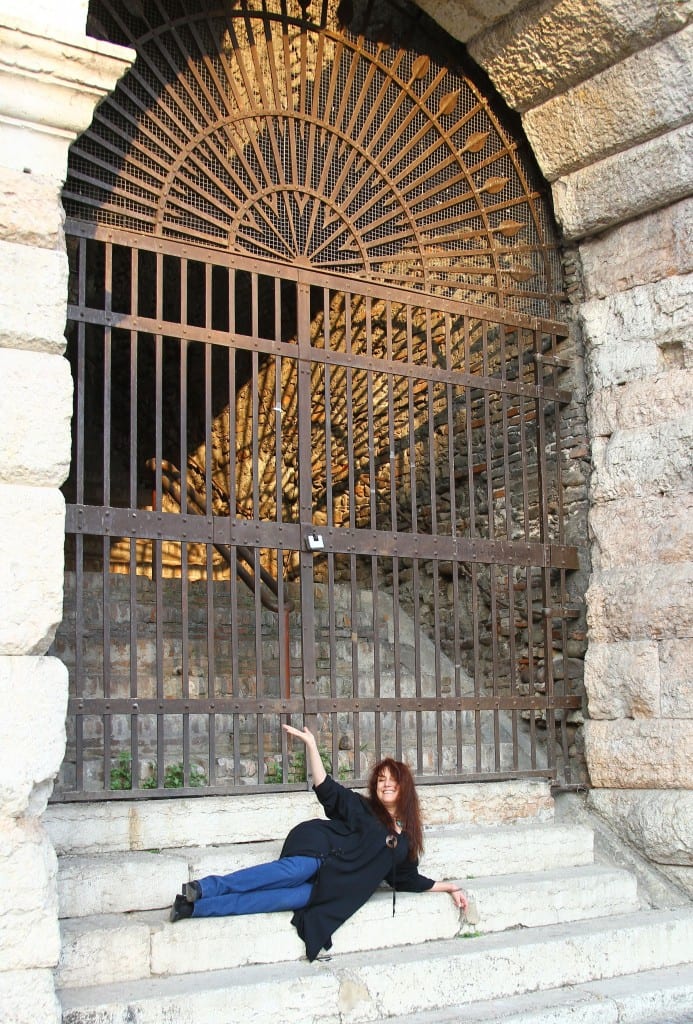 Finally I get a chance to post yesterday's photos  We arrived in Milan at 8:00 AM at the airport and then our driver picked us up for a 2 hour drive to Verona.  Ooooo the drive through some of the vineyards made me wish Steve could be here for wine tastings.  The house wine at the restaurant last night rivaled most top end whites I've had in the states.  I'll share the labe photo on Facebook.
We wandered around the cobblestone streets last night and as you can see  , Ek and I had to do the obligitory "tourist" shots……the poses got more cheesy as we went along because we were both running on fumes.  I hadn't slept in over 24 hours so last night the blog post had to wait…..I crashed and slept till 9:00 this morning
Today we are taking a private tour of Lake Garda in the late afternoon to get the best light for photos.  What gorgeous weather we are having with temps in the mid to upper  70's.  This city is full of Roman ruins and history.  Can't wait to show you the pix from this morning arouind Verona.
Well off to do some shopping….Big Hugs!!!