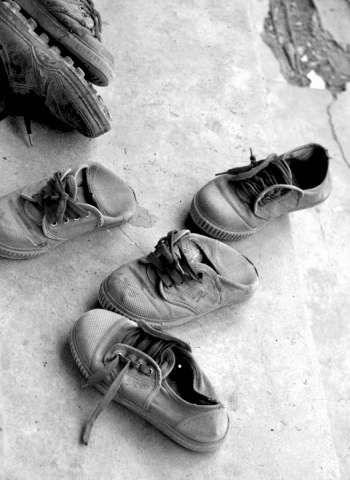 I am doing final tweeks to the blog in preparation for our departure which includes adding a map to the right hand sidebar.  As we visit places around Asia I put Steve in charge of geotagging our locations via the Iphone and  FOURSQUARE.  Our most recent site we have visited will be the one you see  on the map.  Clicking the map will bring you to the entire list  of geotagged locations!
Below are a few pix from my FEBRUARY 2010 with Gayle visiting one of the hilltribe schools with Sgt Kai to test the photo display…, and I now have my video and podcast embeded at the bottom of each post.    I will be updating daily via FACEBOOK (also in sidebar) and will post here again when we arrive on our layover in Hong Kong enroute to Chiang Mai!!!
[smugmug url="http://www.graffitimagery.com/hack/feed.mg?Type=gallery&Data=15087379_PVTQf&format=rss200″ title="PHOTO%20HIGHLIGHTS%20FROM%20CHIANG%20MAI%20HILLTRIBES%20%2CFEBRUARY%202010″ description="CLICK%20THUMBNAILS%20TO%20VIEW%20BEAUTIFUL%20LARGE%20IMAGES.%20%20%20HOVER%20OVER%20THE%20LARGE%20IMAGES%20TO%20FIND%20CAPTIONS%20″ imagecount="20″ start="1″ num="20″ thumbsize="Th" link="lightbox" captions="false" sort="true" window="false" smugmug="true" size="X1″]
AND BELOW….MY NEW TOY FOR THE TRIP!!!! I'M SO EXCITED TO BE ABLE TO DO MY ARTWORK ON THE PLANE NOW!!!  I ENDED UP GETTING THE 11″ VERSION AND AM LOADED UP WITH PHOTOSHOP AND READY TO GO!