CLICK HERE TO ORDER YOUR COMMISSIONED PORTRAIT PENDANT
RIGHT FROM THE NEW WEBSITE AT THE GRAFFITI GOSSIP BLOG!
"TUKEE"  owned and commissioned by Jan Lockhart ,Arizona USA.
Beadwork is porcelain raku beads, handmade lampwork and vintage Czech Republic beads

I am having such an awesome time getting to you know you all through the portrait commissions I have been doing of your show dogs and canine companions.  I thought you might like to see a couple of them I have recently finished.
YOU CAN SEE MORE EXAMPLES OF COMMISSIONED WORK HERE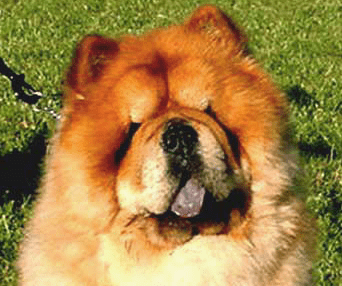 THE MODEL WAS BEAUTIFUL MISS  TUKEE…Thank you Jan!

"SOPHIA"  owned and commissioned by Claudia Murara in Brazil.
Claudia, I met through Facebook (I HEART FACEBOOK) and she asked me to create her girl "Sophia" surrounded by Bird of Paradise flowers in vibrant hot tones.  Just like her brilliant and HOT Brazilian personality.  I wanted to share with you below the sweet video she did for me,showcasing her pendant and painting I also did of Sophia.  THANK YOU CLAUDIA!!! I will always treasure this incredible video
My heartfelt thoughts go to you and Sophia right now following Sophia's  recent surgery.  BIG HUGS Claudia!!!


BELOW YOU WILL FIND 2 NEW TSHIRT DESIGNS I CREATED AND DONATED TO
PANDAS INTERNATIONAL….   CLICK HERE TO PURCHASE
The link takes you directly to the PI website   I sooooooo hope these two shirts can bring in tons of money for the pandas and a huge THANK YOU to Suzanne and the entire PI crew for the wonderful teamwork in getting these designs to press!!  As always a PANTASTIC experience with a truly professional and caring non profit!!!!!
THE SHIRT BELOW HAS A FRONT AND BACK DESIGN


And finally …..You have seen him in the trees,…..You hear him in the woods…..his tell"tail" clicking of stones as he hops from branch to branch…
YES YOU GOT IT……….HE'S "STONED BINDI BIRD"

CLICK THE PHOTO TO FIND THIS ONE OF A KIND FUSED GLASS AND STONE PENDANT IN THE STORE.
Dont miss the video of stoned bindi bird on the page as well!