IN MY MOM'S MINNESOTA GARDEN, JUNE 2010
Wow, where does the time go??  I have been so busy making jewelry and gardening, not to mention playing with Gracie and the girls, that the blog posts got a bit neglected.  One thing that is nice about the Facebook widget in the right hand column though…..you can see my quickie updates which I post almost daily in there.
Right now I am running a FREE PENDANT DRAWING at my SANDRA MILLER STUDIO Facebook page
If you would like to come on over and join the fun  CLICK HERE or the logo above, and go to the post on the wall that starts with WIN A PENDANT
SEE MORE OF MY MOM'S GARDEN FROM MY JUNE VISIT  IN THE SLIDESHOW BELOW

Hopefully you all got the newly designed newsletter I sent a little over a week ago, but if you didn't, I would like to invite you to take a read HERE and sign up so  you don't miss a single bit of news.  This edition contains a wonderful preorder pendant deal and a coupon

THE MOST CURRENT NEWSLETTER CAN  BE ACCESSED IN THE UPPER RIGHT BLOG COLUMN UNDER THE SIGNUP BUTTON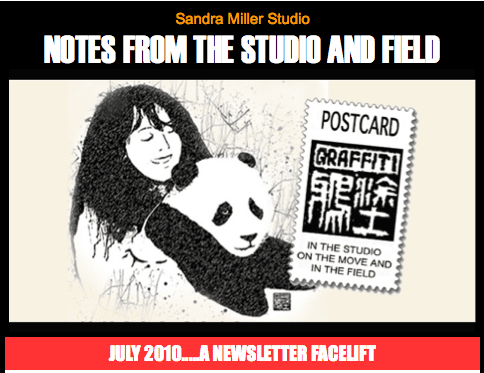 And a very special pendant in 3 different color choices has just been listed on the website last night.
SEE THE VIDEO BELOW WITH AUDIO……CLICK HERE TO SEE MORE AND PURCHASE

AND WHAT IS A BLOG POST WITHOUT A  GRACIE CAMEO???  HASN'T SHE GOTTEN SO BIG AND STILL GROWING LIKE A WEED!
I hope you all are having an incredible summer and keeping cool!!  We have had a wonderful break the past few days with highs in the upper 70's and sunny.  PERFECT gardening weather!!!   In my next blog post I will have some travel updates…YES we are starting to plan our next adventure!!!

I LEAVE YOU WITH A BIT OF MY OWN GARDEN FILMED AND EDITED WITH MUSIC… ENTIRELY ON MY NEW IPHONE4!!!