I am so excited to have found this new media to reproduce my original art on and make them available to you.  I have been seeing these aluminum art prints showing up in some of the fine art galleries and town and got curious….enough to seek out a professional service and invest in some sample artworks.
Wow I'm sure glad I took the plunge and made the investment!!  This is some of the finest printing I have ever laid my eyes on and used one of my most colorful and contrasty images to get the most from my test order.  The colors are incredible…even more vibrant than on canvas or paper.  See my video description below but keep in mind it is low quality video.  The still images are very accurate in showing off depth of color and detail.
Above is the side view showing the beautiful hanging system
Aluminum printing represent a new art medium for preserving photos by infusing dyes directly into specially coated aluminum sheets. Because the image is infused into the surface and not on it, your images will take on an almost magical luminescence. Metal Prints are available in 3 different surfaces: High Gloss, Satin, and Sheer with a Glossy or Matte finish. You've never seen a more brilliant and impressive print! Colors are vibrant and the luminescence is breathtaking.
Another view of the back.  I will be offering the Aluminum Print option soon on my website for most of my artwork. I can't wait to order some new larger pieces for my house and Steves office!! What a sleek and vibrant look…just like a gallery wall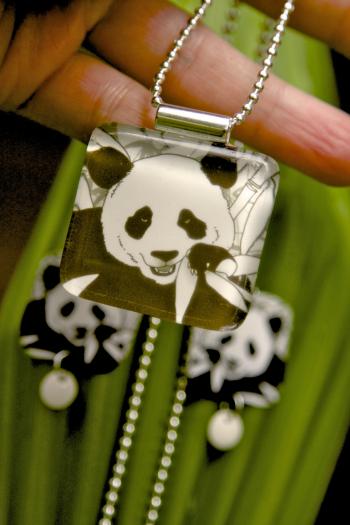 And I didn't want to forget to tell you about this panda pendant and earring set  because there is only one available on the site and it is INCREDIBLE in person!!! The little coordinating storage tin is included.  If you click on either of the images it will take you directly to the product page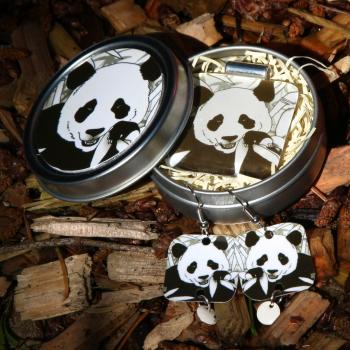 THE ANIMAL JEWELRY CATEGORY HAS A NUMBER OF BRAND NEW YUMMY SURPRISES IN STORE !!
CLICK ANY OF THE THUMBNAILS BELOW TO TAKE YOU TO THE CATEGORY PAGE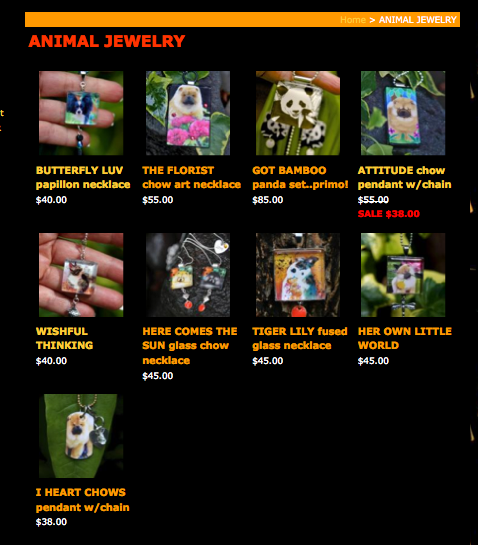 I also wanted let you all know I will be leaving Friday for 2 weeks and unable to ship during that time , so if you have your heart set on any of these jewelry pieces , I will be shipping through Thursday, then not again until July 1
Have a wonderful week my dear friends!!!   Hugs…Sandra