Are you ready for a road trip???  I'll tell ya I've been ready for months and can't wait to get this show on the road!!!  Above I created a bit of a "map" of our travel blog to help you navigate around during our travels.  If you stray too far from the main page and don't know where to find the list of blog posts…..just click HOME at any time.
On each and every blog post as well as in the side bar in RED you will find the most recent IPADIO phone updates as well as any recent YOUTUBE videos we are posting from the aiports to the elephants and everything inbetween.
——————————————————————
PRETTY MUCH ALL OF OUR TRAVEL  INFO CAN ALSO BE FOUND IN THE RIGHT SIDE BAR UNDER THE "ARMCHAIR TOURIST INFO CENTER" BANNER
——————————————————————
And most importantly…don't forget to leave us comments below each post!!! They are sooooooo welcome and appreciated by us happy wanderers.  Every evening after a long day and a full tummy we will be racing (well most likely worn out and dragging ourselves)  to the hotel business center to see who has stopped in to say hello ……which is always a highlight of my travels.
Just like last time, I am bringing home some fun souvineers to draw some winners from the names left in the comments for the next 3 weeks.
The most awesome  souvineer of all will be a newly adopted panda via PANDAS INTERNATIONAL which Gayle and I will be choosing to sponsor together  while at Bifengxia Panda center.
SO STAY TUNED TO THE BLOG AND FACEBOOK AS WELL  IF YOU ARE A MEMBER AND YOU WILL BE HEARING FROM GAYLE AND I SHORTLY AS OUR JOURNEY BEGINS!!!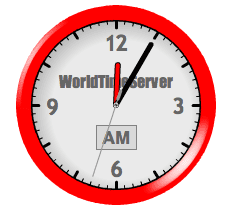 Click the clock to find our local time and temperature. Link is also  in the right sidebar.
A reminder that we are 13-16 hours ahead of the U.S. so the post dates will look a bit off at times