Above is an example of  the famous Shu Embroidery of Sichuan Province.  This intricate embroidery was hand done with split silk threads and hanging in a frame.  It measured about 4 feet wide!!!
I had my eyes on this one when shopping on Jinli steet in 2008 to purchase but then when I found out the price was in the 1000's of USD   I had to pass .  I did purchase smaller ones but this one still will be my alltime favorite.
This panel was taller than me and completely see thorugh silk. The hand embroidered pandas were identical on both sides of the panel….just exquisite
Shu Embroidery is the general name for embroidery works mainly produced in Chengdu of Sichuan Province. It is one of the four famous Chinese embroidery styles. Shu Embroidery enjoyed good fame way back in the Han Dynasty and reached its heyday in the Song Dynasty.
ABOVE: You can find it all on Jinli street!!
Shu Embroidery gradually became a trade in the middle of the Qing Dynasty. In this style of embroidery,charmeuse and color silk are the main materials. The unique stitching methods and embroidery techniques contribute to strong expressive force and artistic effect.
A scribe we saw on Jinli street in 2008
Antiques and Handicrafts on Jinli Ancient Street adjacent to our hotel!
After its recent renovation, Jinli Ancient Street has become one of the busy trading streets in Chengdu.
On both sides of this 350-metre street there are numerous small stores selling handicrafts, antiques, and souvenirs such as Shu embroidery, lacquer products, folk handicrafts, old porcelain dishes, curios, or calligraphies and paintings.
Above: the noodle and "snack houses" are phenomenal!
Within the area, there are also hotels, restaurants, teahouses, bars and cafés. The street is very popular with both locals and tourists, especially at night. Below is an "ear cleaning expert" in the teahouse we visited in 08
HERES A WONDERFUL VIDEO I FOUND THAT REALLY SHOWS THE VIBE OF JINLI STREET
CLICK THE THUMBNAILS BELOW TO SEE A SLIDESHOW OF DIANAS AND MY LAST TRIP DOWN JIN LI STREET 08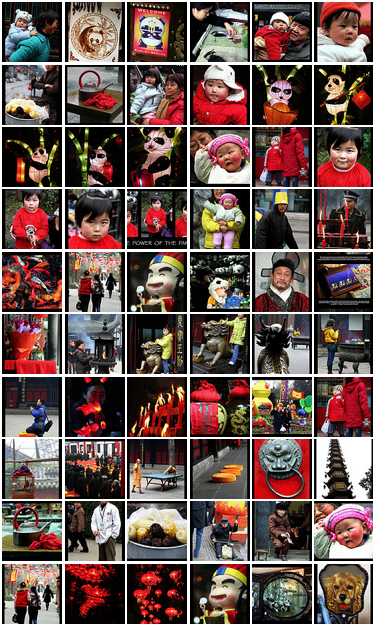 More panda goodies than you can imagine in this city…Bling will be thrilled!!!   Wish us luck on our big shopping excursion day!!!  Check out the audio and video updates below as the day progresses and watch for our update tonight when we kick our shoes off for the nite!!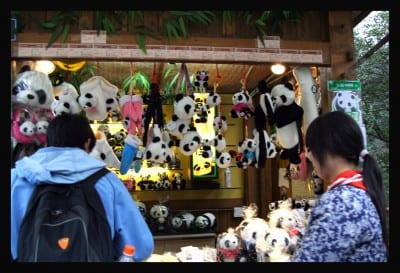 ULTIMATE PANDA HUGS…SANDRA AND GAYLE!