IN THE IMMORTAL WORDS OF DR SEUSS
Unless someone like you cares a whole awful lot,
nothing is going to get better. It's not.
————————————–
I am so blessed to be surrounded by the most incredible people in my life…all of you who frequent this blog have seen the beauty and generosity here, time and time again and I love you for it.  Well today I had another pleasant surprise when our friends at SCOTT PAUL WINES stepped up to the plate bigtime when I asked if they would want to donate a bottle of wine to Pandas International's WINE GARDEN event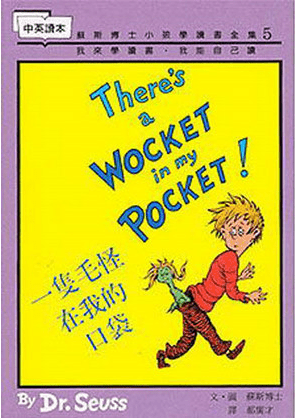 ON A DR. SEUSS KICK TODAY…CHINESE VERSION
You have seen me write about Scott, Martha, and their daughter Pirrie on my blog before..Most recently was their La Paulee dinner we went to.  Well you have to see Martha's reply to my request.  Pirrie's concern for the pandas REALLY touched me
Hi Sandra!
Scott and I would be happy to donate 2 bottles of our 2007 La Paulée.  Pirrie saw this email and was very emphatic that we needed to raise money for the Pandas because "do you know how much bamboo they eat a day, Mom?!"
Thanks for your good work protecting this precious species so that Pirrie's grandchildren will know what they are!
As I told Martha,I don't often ask for donations for things (other than our joint adoption efforts)  and usually just give a portion of my art sales  and time to the causes I work with, but this event was the perfect venue to ask for some help when we know some rockin awesome wine makers in the Pacific NW.  If you look at SCOTT PAUL WINES  website you will see just how well received their wines are
.
SO HERE'S A SHOUTOUT FOR SCOTT PAUL WINES AND YOUR WONDERFUL DONATION TO HELP RAISE MONEY FOR THE PANDAS!! WHOEVER BUYS THOSE BOTTLES AT THE DINNER ARE LUCKY PANDA PATRONS INDEED!!
PIRRIE…YOU ARE NOW AN OFFICIAL PANDARAZZI MEMBER.  WHEN I GO TO CHINA I WILL BE TAKING SOME PANDA PHOTOS JUST FOR YOU!!!
LEARN MORE ABOUT HOW TO DONATE SOME WINE  BELOW!!
Preparations for the Black and White Extravaganza Continue
On February 20, 2010, Pandas International will be celebrating ten years of hard work to save the giant panda. Throughout the evening, Pandas International will be featuring a Wine Garden along with the Silent Auction. Each bottle will be disguised (brown-bagged) and sold for $20 and some guests will be lucky enough to pick a bottle valued at $60 – $90!
We are confident that this will make a great addition to the festivities and are looking for a little help from you, our members. We are hoping that you will consider either donating a bottle of wine (or two) valued at $15 or greater to our Wine Garden.
To avoid shipping costs, you may elect to send in a donation specifically for the Wine Garden and we will pick up the wine locally. Donors will be recognized in all event promotional materials.
We are also still looking for donated items to be featured in our Silent Auction. Your donations are a crucial part of our success and they are fully tax deductible!
If you have any questions or ideas to help us with the Black and White Extravaganza, please contact Tobi at [email protected]       303-933-2365.