TWICE AS NICE by GRAFFITIMAGERY Sandra
Are you looking for a  special panda gift to give this year but just waiting for the right thing to come along.  Well this Fine Art Giclee print I call TWICE AS NICE of two cubbies playing in the Sichuan sunshine might be just the ticket!!!
AVAILABLE IN 3 SIZES FOR ALL BUDGETS.  DELIVERY IS USUALLY WITHIN ONE WEEK
Prints start as low as 9.49 and framing is ON SALE through December 7th!!!!
Check out a couple of ideas for framing BELOW  I quickly did up on Imagekind.  If you would like for me to help choose your framing and even do the ordering for you, please just let me know.  I love choosing frames and mats!!!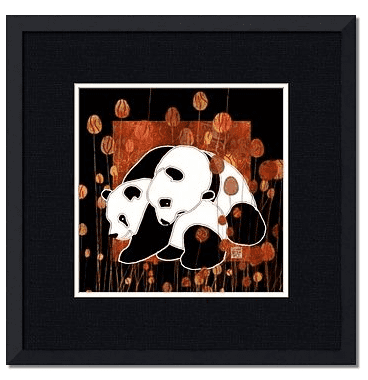 Above shows a black frame black outer mat and 1/4″ white inner mat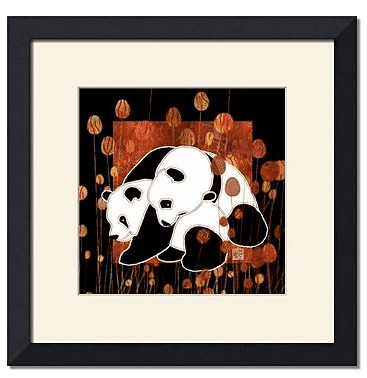 Above shows the same black frame with one white mat (no inner mat)
This print is available as a canvas as well and looks super  as a Gallery Wrap stretched over a frame