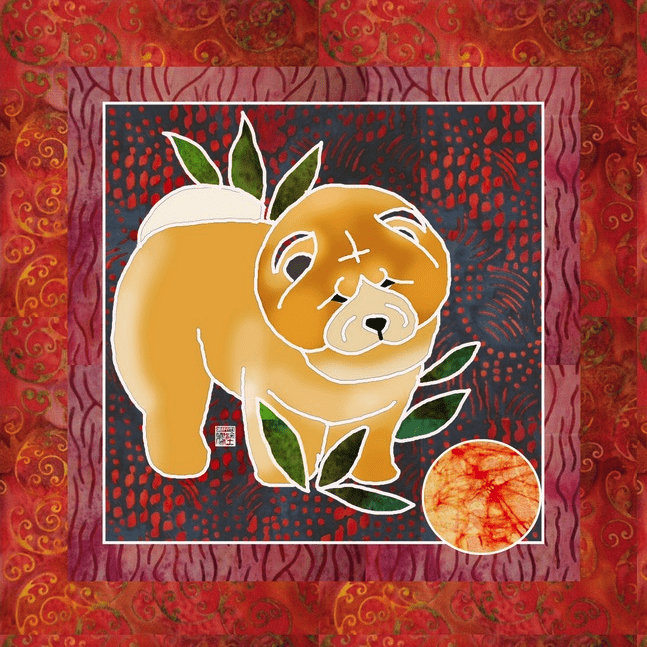 CLICK HERE FOR THENEW CHOW PUPPY  GICLEE PRINT AT IMAGEKIND  OR ON CANVAS TOO!!
Today I had to shift gears a bit because my camera program is giving me fits when I was trying to get more beads listed. Rather than fight with it, I decided it was best to just think  about something else for the day and let you all have fun with the
TRUNK SHOW BEAD AUCTIONS ON EBAY…CLOSING TONITE STARTING AT 5:00 PM PST
Tomorrow I'll be posting more beads for the GRAND FINALE of the TRUNK SHOW.  All of the new beads will be in the SHOW SPECIALS category when I list them.  Then comes the fun of packing and shipping.  You all know how much I love sending my beads off in fun little parcels!!!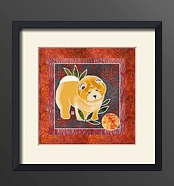 The chow print you see at the top of the page is something I've been working on for a while and in light of the day's camera snafu…I designed to make lemonade from lemons and get this little beauty done!
Actually this chow design is the artwork for a new batik jacket I am currently designing, but it was turning out so gorgeous  I couldn't resist adapting it for a giclee print too!!!
This limited production print is only available until December 1st, 2009!!!!
Available in 3 sizes and on both canvas and giclee prints. A real stunner for the wall!!!


If you are looking for something for the motorhome…have this  printed on stretched canvas with the GALLERY WRAP. Light as a feather and hang as is. No glass or frame to worry about
This is a unique and affordable gift with prices starting at under 20.00!!!!  Framing is available and very nicely done at Imagekind.  The framing prices are competitive with your local framers.  If you luck into a free shipping sale on Imagekind  before the December 1 deadline, ….all the better on framed pieces!