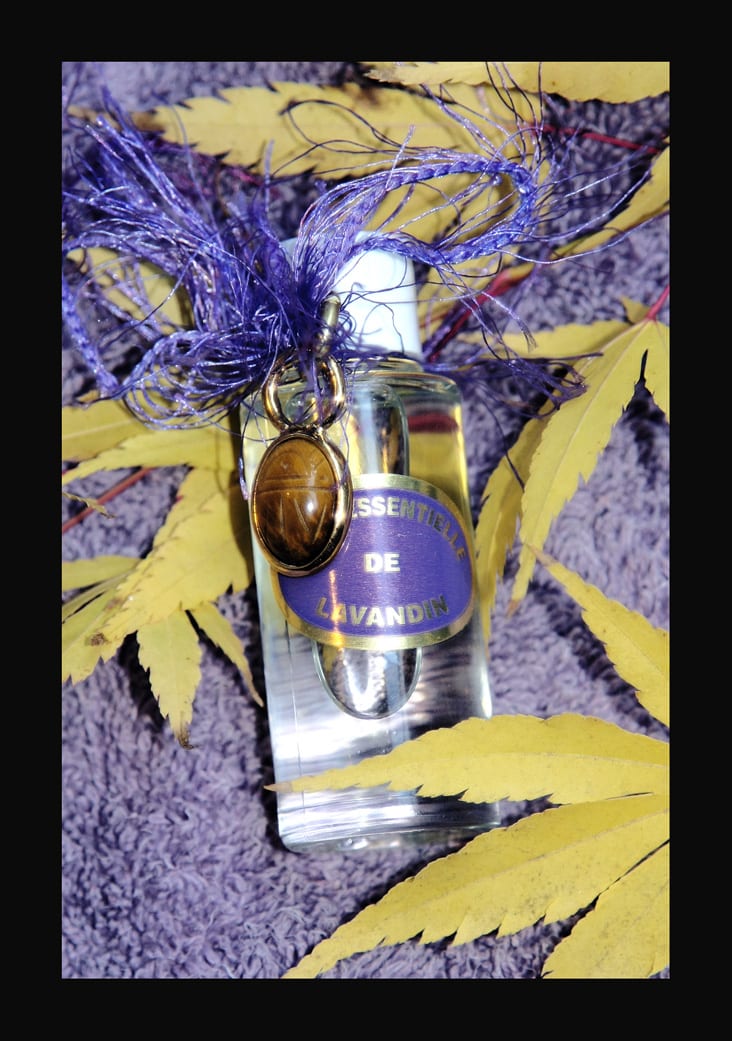 HOT FLASH FUSION!!!!  Of all the people who could have won this lavender oil , you are one of the blog readers who might appreciate it's "source" the most from your own experiences in Provence years ago!!   This is  a totally random drawing so it's always so exciting to see people get things that "fit" their personalities like Vonnies scarab!!!
If you read her comments , Vonnie really wanted one from Egypt badly!!  You will also see you are getting a tigereye scarab pendant HFF, which I attached to the vial!!
The oil was purchased at the base of this Medieval hilltown we were kicking around in…what a place!
HERE IS A USEFUL WEBSITE TO RESEARCH THE USES FOR LAVENDER OIL.
I'm waiting to ship this very primo vial of pure essential oil to you until I get my shipment of teeny vials with dispenser pipettes for you to divy up this treasure to share with friends if you like.  I found that a few drops in some unscented lotion or carrier oil, used at night will put you to sleep within 15 minutes if used on your temples and pulse points.  OMG I love this stuff!!! A little goes a long long long way!!!! The lavender was grown right were we were visiting north of Cassis
And above is a very fun video I've been working on to put as a trailer on my new GRAFFI-TV channel!! It's up there now as well as here on the blog.  The song is SO fitting so I hope you can turn your volume on too!!
SHOPPING AT THE GRAND BAZAAR IN ISTANBUL, TURKEY
Some more lavender from the local market in Provence
And totally off topic…I wanted to show you all what I did with one of my Lotus Trader cami's I hadnt' worn yet.  The beige just wasn't "me" so it's been sitting in it's shipping bag.  For some reason this just seemed to be the perfect solution!!  One of my new Turkish Evil Eye necklaces I made is on the neck too.
http://farm3.static.flickr.com/2677/4040924767_cea8013175_b.jpg