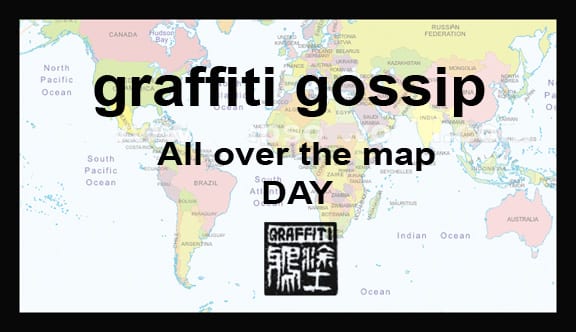 AKA…Attention Defecit in the studio Day…..here is a hodge podge of things that I hope are of interest to you all.  They sure caught my attention and it's fun to pass on useful tidbits and interesting stuff I've found to my friends!!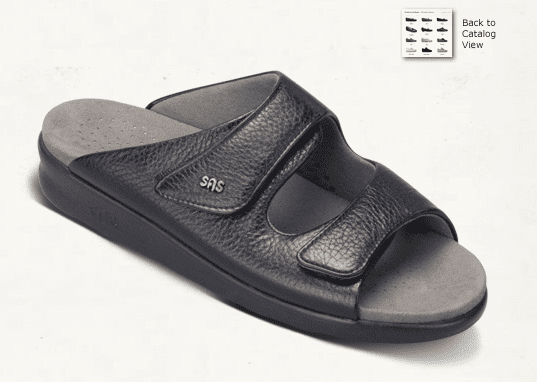 ABOVE is my latest find in the search for the perfect travel shoe for warmer weather.  On this trip we will be going from HOT Egyptian sun to medium temps in Turkey….then Fall like weather in Southern France.  We each are packing only ONE suitcase and it's a 21′ CARRYON (see below). Ill post pix of the packed suitcase and what went into it later.
REQUIREMENTS FOR MY PERFECT PAIR OF TRAVEL SANDALS (These are SAS Sandals "Comfy")
First and foremost they need to be comfie  which is why they are named "Comfy"..OMG they are like slippers!!!!
They need to be black and leather with suede soles so I don't slip..carrying my cane, camera, shoulder bag etc….. I don't need to be worrying about my footing
Adjustable for travel weary, airplane swollen feet when that ugly issue crops up
The shoes for this trip and Thailand need to be easy off and on for going thru security and temples/mosques where it is required to remove shoes and get them back on lighting fast (why I chose slipons)
Lightweight…to stay under that 40 lb carryone limit if I pack these shoes
Water "tolerable"….if they get wet, they can't fall apart or stretch out of shape and need to dry in 24 hours or less
I wear a lot of skirts on our trips so they have to go with full length skirts and jeans…dressed up or down.
I just got these last night and have them on as I write.  These are by far the most comfortable pair of shoes I have ever bought in my life!! Mom….you need to look into the SAS (San Antonio Shoes ). brand…we are always complaining about our shoes..lol. These are made in the USA and HANDMADE from the ground up!
BELOW IS MY CLOSE TOED PAIR I'M BRINGING…ANOTHER GREAT PAIR OF SHOES
Neither pair are a glamorous fashion statement  but on vacation we walk for miles and miles each day.  Good comfie shoes are worth their weight in gold…I figure,when all else fails wear floor length skirts to cover them up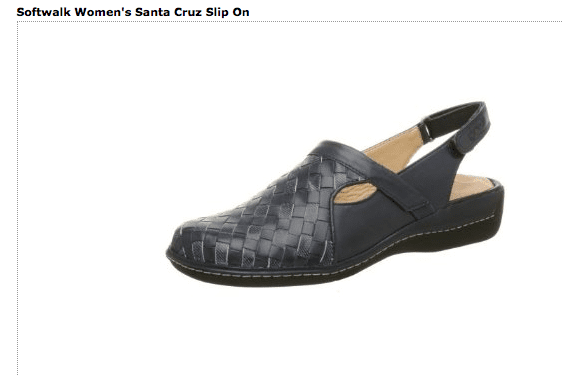 ABOVE:  A sneek peek at a new necklace
——————————————————–
BELOW is a video you have GOT to watch.   This song Chaiyya Chiayya has been on my IPod for over a year but I only recently found it on YouTube and am I GLAD  DID!!!  This song won many awards in India and Europe and on it's own is incredibly catchy and fun to dance to too!!
The video pulls the entire song together with it's spectacularly gorgeous actors/dancers and the icing on the cake………….they are DANCING ON THE TOP OF A MOVING  TRAIN!!!!  This scene is from Dil Se the movie and will get you into the Bollywood vibe for the rest of the week.  I can't stop watching it…this is not computer generated…they really are DANCING ON TOP OF A MOVING TRAIN!!!
Now back to our upcoming trip following your railroad gyration intermission!!!.  With only one piece of luggage to carry on I needed to do some serious planning.  My old carryon was on it's last "wheel" so I had to order a new one.  I have had such incredible luck with Ebags.com and their own brand of luggage  that I went straight for their rolling carryons and found this incredible rolling duffle
CLICK BAG TO SEE THIS AT EBAGS SITE AND WATCH THE VIDEO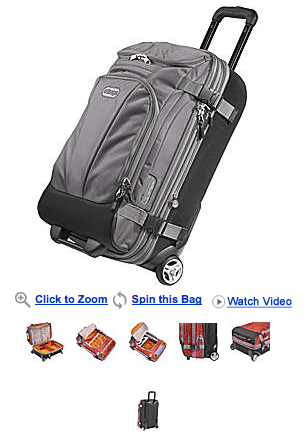 I ended up getting the black bag with an ORANGE interior!! OMG I can see my stuff inside so well!!!  No more groping in the darkness of my suitcase for things!!  You will not believe this bag.  I hope it lives up to it's incredible rating and reviews on Ebags but it is extremely well made and I don't anticipate any issues.  It actually has more usable packing room than my slightly larger carryon.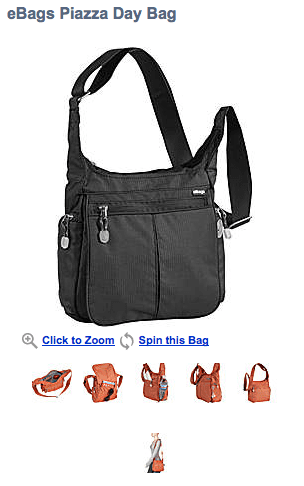 CLICK THE SHOULDER BAG TO SEE ALL THE DETAILS AT EBAGS AND READ REVIEWS
Then there is the new shoulder bag. This baby had to meet some serious criteria and I am not one bit disappointed in this Piazza Shoulder bag by Ebags.  I've been carrying it for a week now and wonder how I got along without it all this time. Requirements:
Bag had to be black and under 10 ounces and lay very flat in suitcase for travel (the colors are gorgeous!!!)
Needed a very long shoulder strap that was wide and comfie so I can sling it over my body to have my hands free to use my cane and camera
A place to keep a water bottle separate from my camera stuff a requirement (bottle holder on side…perfect)
A separate place for sunglasses (has a padded sunglass section in front zipper)
Needed to be wide enough to put my collapsable cane into (9″ x 9″ x 3.5″ bag dimensions)
Organizing compartments a MUST..with my funky eyes I need to have quick access and know where every thing is instantly
Security….lots of hidden zippers and can go across front of body
An outside pocket for easy access to the Iphone (OMG…the side phone pouch fit the phone and has a headphone jack!!)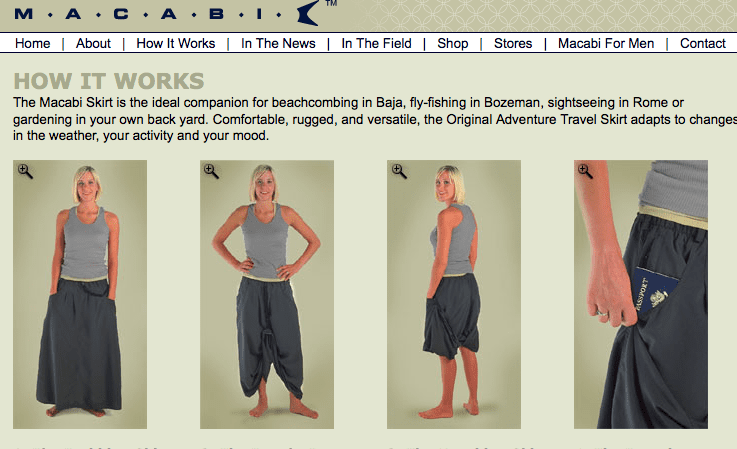 ABOVE:  AND THEN THERE IS THE MACABI CONVERTIBLE SKIRT. CLICK PHOTO TO READ MORE
I was lucky enough to get a deal on 3 of these skirts in different colors.  Expensive YES…indispensible and practical TOTALLY!! I usually wear mine as a skirt but occasionally when you need to hop on a camel, elephant, or the day gets windy….that conversion comes in DARNED handy.  The deep zippered pockets and quick drying fabric make this a travel photographers dream garment.
And ALL OVER THE MAP DAY  wouldn't be complete without a garden shot.  This is a Candy Lily that just opened yesterday. What a pleasant surprise, as I didn't remember planting this bulb…lol!