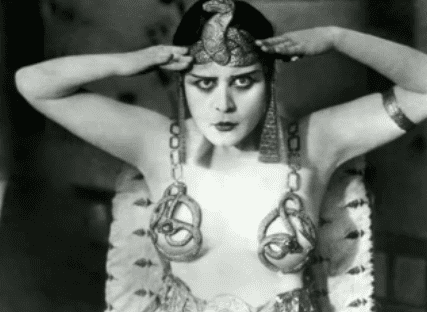 ABOVE: Theda Bara
In my search for all things EGYPT recently I ran head on into this hillarious video on YouTube (Thanks Stan for the inspiration).
My oh my entertainment has come a long way since the days of Wilson, Keppel and Betty………but truthfully sometimes I prefer the innocence and honesty   of this vaudeville style of skit!!
Thought you might get a good chuckle out of it to start your weekend. Watch for the sequel….Steve and I plan to get the SAND DANCE down pat and put up our own YouTube video…hee hee hee
SCROLL DOWN FOR MORE
FROM THE YOUTUBE PAGE
"Wilson, Keppel & Betty – 1930s' British Music Hall stars perform their legendary dance routine. Formed in America in 1917, the trio were still going strong in the 1950s carrying with them at all times their own personal sand – even when they played in Las Vegas! It is said there were six Bettys over the decades!"
BELOW: BE SURE TO CHECK OUT THIS KNOCKOUT SCARAB/LADYBUG STYLE SET ON THE WEBSITE.
This is an  incredible price on a matched set of dichroic beetles that will bring compliments wherever you go!!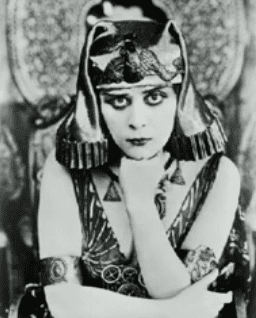 ABOVE: Theda Bara