CLICK PHOTOS TO ACCESS THE ITEMS AT MY WEBSITES
I'm so excited!! IMAGEKIND just did a huge facelift to their site and now each vendor has their own customizable storefront for selling Museum quality prints and cards from!!  I am getting mine set up now but you can stop in any time to take a peek at what is in store and purchase anything that strikes your fancy!
More photos being added every week.  These were taken yesterday of the garden and our stray cat Barkleigh who loves to ambush me from the Japanese Hakune grass by the pond
BELOW, the swallowtail butterflies are flocking to my massive Buddelia shrub (tree is more like it) that Diana gave me the first year in our house.  11 years later it towers over the garage and blooms profusely all July and August.  A real hummingbird and butterfly magnet
Below is  the latest Chow print I listed today.  Thank you Tony for the adorable puppy images he sent which I drew inspiration from for this painting!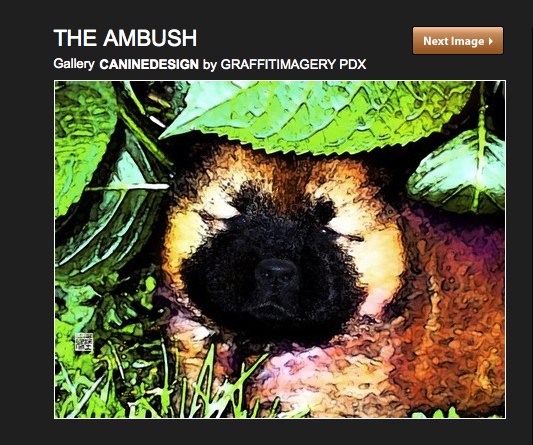 And more BEAD-IFUL WORLD bead combos for your designing pleasure are now on THE WEBSITE!!! These prices are below wholesale and the sets disappear fast so check back often for new listings! This hand inlaid "intarsia" pendant reminds me of the world inside the lions mane.  2 kinds of stunning jasper in this one