Well this has been quite the busy and productive week in the studio to say the least!!!  The photos you see are a few of the latest Bindi Birds and Flower bouquets which are available at the website. CLICK IMAGES OR..

CLICK HERE TO GO TO THE STOREFRONT
NOTE…for a limited time there is FREE U.S. SHIPPING ON ALL JEWELRY AT THE SITE!!

AND BELOW: My latest design at the Teahouse Market.  You an access this Zazzle store at the top of the GRAFFITI GOSSIP blog at any time or link directly HERE
And now…….the interviews!!  I was recently interviewed by 2 different venues.  One was for a book and ebook which was a very fun interview done via Skype through one of the authors based in Chiang Mai Thailand. The book focuses on a handful of "Unconventional Artists" and how they survive and thrive in today's economy, and how do we use social networking and other technical "tools" to further our businesses.

I have not read the book or listened to the audio yet but have received dozens of emails this week from happy readers who have visited my site as a result of the interview!  Thank you so much Zoe for the great experience and I wish you and your book and audio publications the very best of luck.  From the feedback I've gotten so far…….the artists who have purchased the products are thrilled with the content!!
CLICK HERE TO READ MORE ABOUT THIS HELPFUL PUBLICATION
—————————————————————————————————————–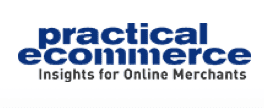 CLICK HERE FOR THE PRACTICAL ECOMMERCE INTERVIEW!!

The second interview just hit the Emagazine "shelves" today.  It was a "customer review" sort of interview regarding the shopping cart/website I use for my  GRAFFITI JEWELRY
I thought I was one of many being interviewed, but it turns out I was the only one!!!!  A huge congratulations to FLYINGCART for the awesome feature and thank you so much for giving me the opportunity to be a part of the interview!!
————————————————————————————-
Have a fantastic weekend everyone!!! More updates to come next week
BE SURE TO CHECK OUT THE NEW PHOTOGRAPHY PORTFOLIO AS I KEEP ADDING TO IT
HUGS………..SANDRA