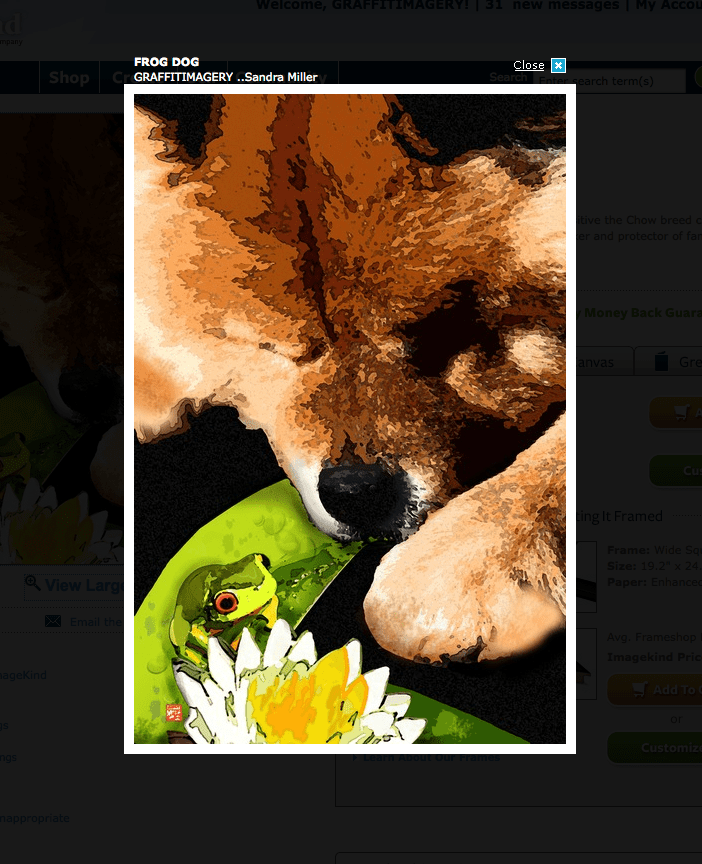 Hi everyone!! I'm so excited about this new painting I finished this morning!!  What a varied  combination of techniques it took to come up with this finished artwork.  This one echos my Best of Breed trophy I created for the Chow Club National coming up very soon. I'll show you the glass version in a couple of weeks!!
The "birth"  of my paintings always begins with inspiration photos I've taken over the years.  A recent image of Lillian sniffing a bug on the ground gave me the idea she should have a larger critter to stare down……so a froggie it is!!
From pencil sketch to loose watercolor, then onto the computer for the difficult (but fun) stuff.  I spend more time digitally manipulating my watercolors than I ever did at the easel when I created watercolors from start to finish without the computer.  This is a very labor intensive process for sure.
The print and greeting cards are now available at my IMAGEKIND GALLERY. The prints will be available at Imagekind through April, 2009. After that they will be only availabe at auction on Ebay.
I hope you enjoy this new print as much as I did creating it!!!