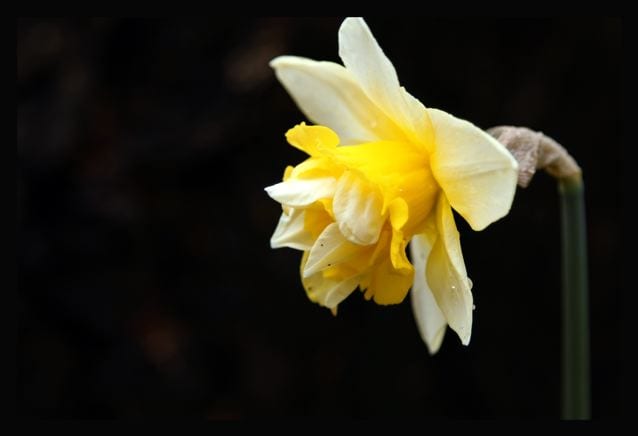 This morning I grabbed my pot of French press coffee, sat down to watch the  news for a minute or two and then flipped on the Weather Channel.  Now I love the rain….don't get me wrong……but it has been 2 weeks solid of rainy days and this is what we have to look forward to in our 10 day forcast.
WEATHER CHANNEL..PLEASE TELL ME THIS IS A CRUEL "APRIL FOOLS" PRANK!
NOTE:   I'm not going to be answering the phone or emails on Saturday…SMILE!!!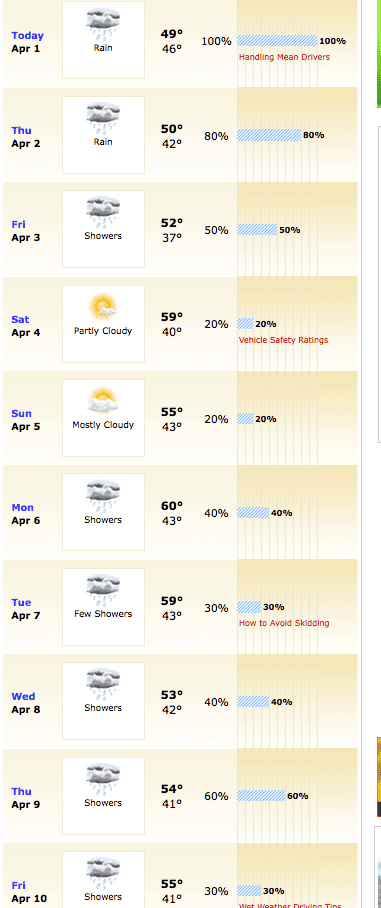 Heading east on the weather map I quickly had my reality check thinking of the folks in my old stomping grounds in the floods and snow.  A little rain is nothing and it certainly brings out the best in my garden.
MY PANDA MAILBOX AND ACROSS THE STREET AN ANCIENT WILD PLUM TREE
MY MOSAIC BENCH AND HELLEBORES..AND IMPATIEN SEEDLINGS..NEED TO WEED!!!
THE FIRST DAFFODIL BLOOMS OF THE SPRING..LIKE OLD FRIENDS RETURNING
ANOTHER OLD GROWTH WILD PLUM…THE FRUIT IS INCREDIBLE…LIKE CANDY
HELLEBORE SEEDLING LOVING ALL THIS RAIN
HAPPY APRIL FOOLS DAY MY FRIENDS!!!!