I am so in love with the arbor I had Felix build to hang my bird feeders from on my LIVE STUDIO CAM that I decided to have Felix build me a full arbor out by the road to redirect my NEW DAWN climbing rose onto.
ABOVE IS THE DAWN REDWOOD WITH THE CLIMBING PALE PINK ROSE LAST SUMMER
The snow this year pulled the rose and clematis down off my DAWN REDWOOD and we needed to get it under control before it starts to leaf out.  The video I took below shows the beginning of the structure in a garden I am embarassed to show.  You would never guess it gets as lush and huge as it is above!!
Right now I describe it as an explosion in a garden art factory…lol!  We moved all the stuff in the garden to do some work and it looks hideous.  This will make a great BEFORE to compare to my AFTER pix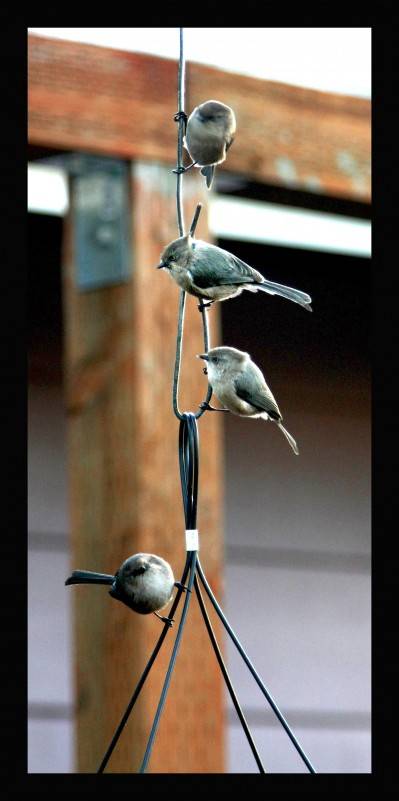 ABOVE ARE THE BUSHTITS TODAY PLOTTING THEIR ATTACK ON THE FEEDERS