I'm so excited about this painting I just completed!! This is a piece I have been working off and on again for months and today I just got a fire under me to complete it!!!  I'm not sure why the fire because I woke up at 12:30 AM and haven't been to sleep since.  I have always worked best under pressure and lacking sleep so I guess this is just par for the course!! LOL!
CLICK THE IMAGE TO LOOK INTO PURCHASING THIS LIMITED RUN PRINT BEFORE THEY RUN OUT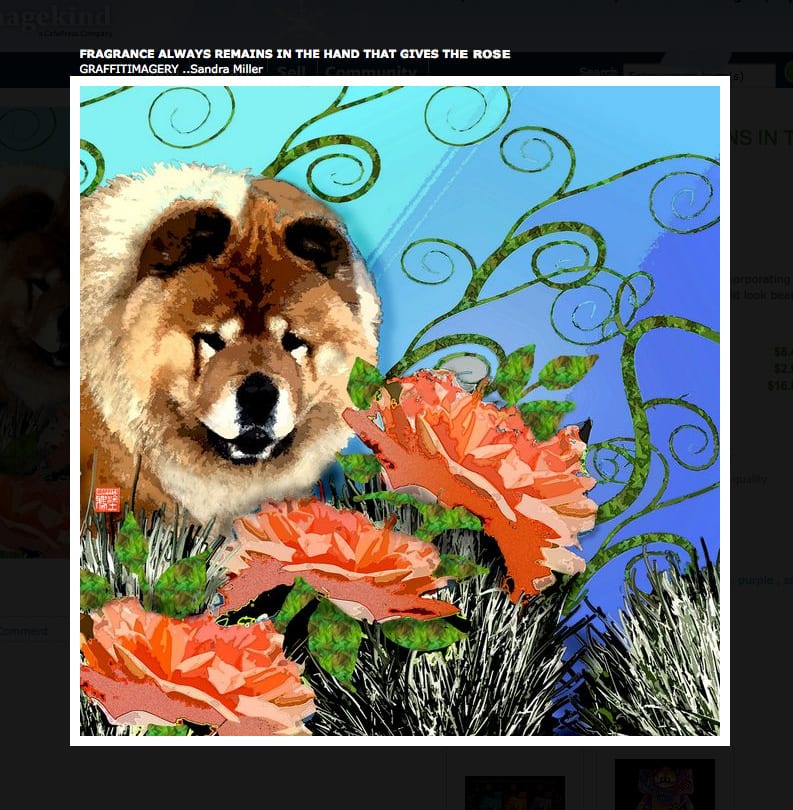 The colors in this design are extremely versatile and should work well with  most rooms and decor.  This is a FINE ART MUSEUM QUALITY GICLEE PRINT and is available from small sizes to VERY large…..depending on your room and budget.
Created on a GALLERY WRAP canvas , this piece will take on the look of an original canvas oil painting…….Printed on one of the many high quality papers (Somerset Velvet  is my favorite watercolor paper they stock)  , the look will be slightly different and take on a watercolored "painterly" effect.  Custom framing is available and in my opinion a very good value.  The frames are high quality and the framing very professional.  Imagekind does a super job of packaging and shipping quickly as well
This print run will be limited to 15 prints no matter what surface they are printed on or what size is created.  These new releases disappear quickly in such small runs so reserve yours  for your Valentine or yourself now!!  THANK YOU FOR LOOKING!!!
…….HUGS, Sandra