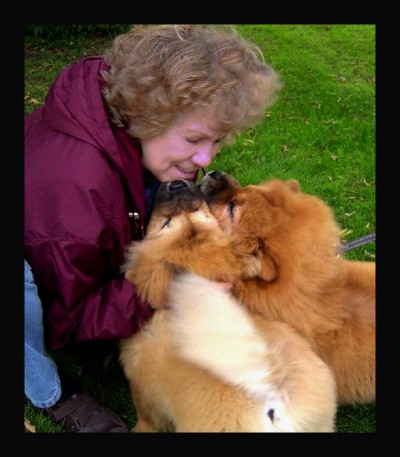 To catch up on the puppies…Diana met Liz in Minneapolis at the airport after a very long flight from Bangkok to Narita Japan, a plane change, then on to the U.S.A….. and all went extremely well!!  Both babies recognized Liz's voice and they came out of the crate for Diana like there was no big deal!! It's amazing how resilient these little ones are.  Diana says they already have made themselves at home with her and hubby Jim!!  More to come later.  Thank you Cathy Crooks for taking this sweet photo of Diana and the girls on the way home from Mpls to Iowa!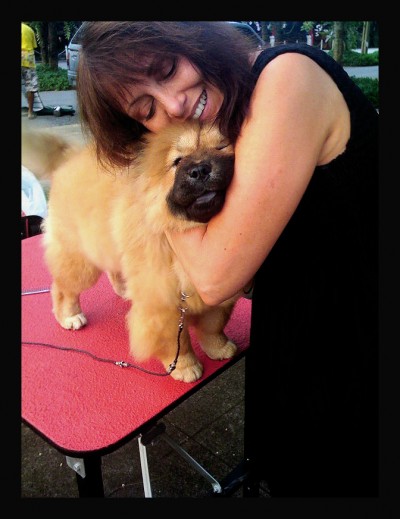 This is me with Angel, one of the puppies that is staying with Ekarat. I could have taken them ALL home with me and miss the puppy breath sooooooooo much!!
Some more photos from paradise!! This was from our day on the water in a private boat bopping around the islands surrounding Phuket, Thailand.  We visited so many beautiful places including the bay where the James bond classic "The man with the Golden Gun" was filmed"
Yes, the water was THIS blue…I actually had to tone it back a bit in photoshop it was overpowering the rest of the shot and still is.  I have never seen such brilliant aqua! You could watch the fish swimming from the surface
Speaking of watching fish…..this photo above shows what happens when you are snorkeling and the guide thinks it's funny to throw bread on you.  Liz was suddenly surrounded by tropical fish in a feeding frenzy…..you could hear screams of excitement through her snorkel tube…lol!
Here we are on Maya bay, Krabi Thailand.  No, I'm not that short…I'm standing in a hole..lol
Another stunning view of the cliffs.  I will be posting these photos in an album to view all together soon
Hope you all are having a great weekend.  I'm still catching up on the jet lag business but finally getting my bearings a bit.  More photos and JOOLS to come soon!