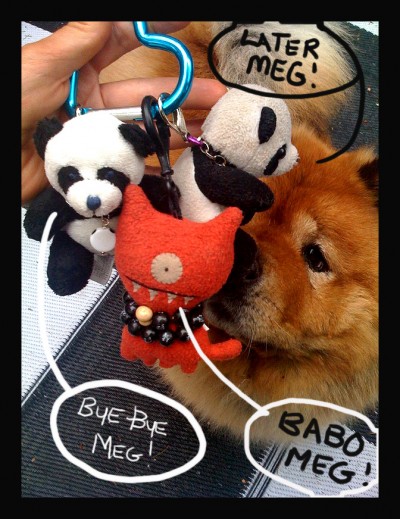 Well vacation day has finally arrived and I am SO ready to quit packing and unpacking stuff.   Above Bling , Fling and their friend "Babo Buddy" that Liz gave me are saying goodbye to Meg!! About 2 minutes after this shot was taken Meg stole Bling off my suitcase and proceeded to chew off her nose!!!
After a quickie surgery I superglued the nose back on and we are good to go but not after a serious panic attack by yours truly.  Poor Bling!!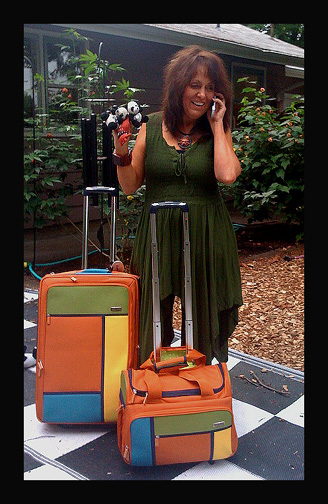 Here I am with my new luggage talking to Ek ….still need to fix my hair but the pandas and Babo wanted this shot
I gotta run but just wanted to tell you all the auction starts now
CLICK HERE TO ACCESS THE THAI TREASURE HUNT AUCTION
CHOW FOR NOW AND MANY UPDATES TO COME DAILY AT
Dont' forget to sign up for email updates in the upper left column at the blog
Luv
Sandy, Bling, Flling and Babo buddy!!