Cool beans!!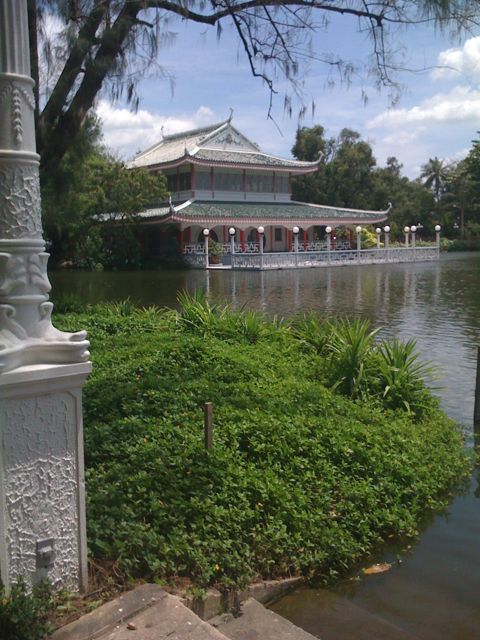 These following photos are of the resort we are staying at outside of Bangkok called the Rose Garden Riverside.  OMG what  fantastic place Ek found for us!!! Orchids are sprouting out of every tree on the 70 acres of property and there is a huge lake in the middle of the complex with a major river running by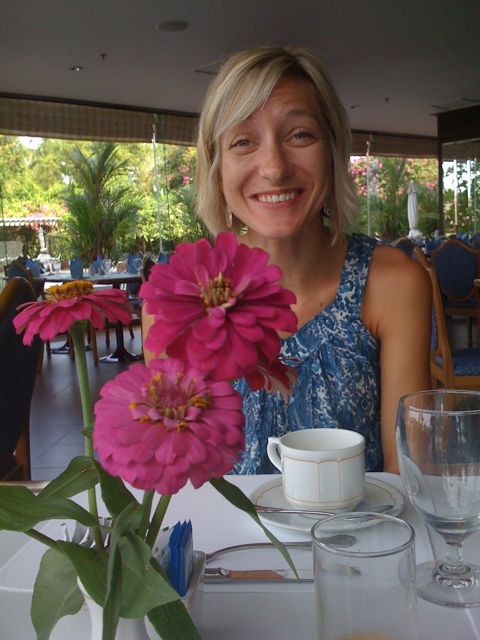 Liz enjoying lunch on the river and cocktails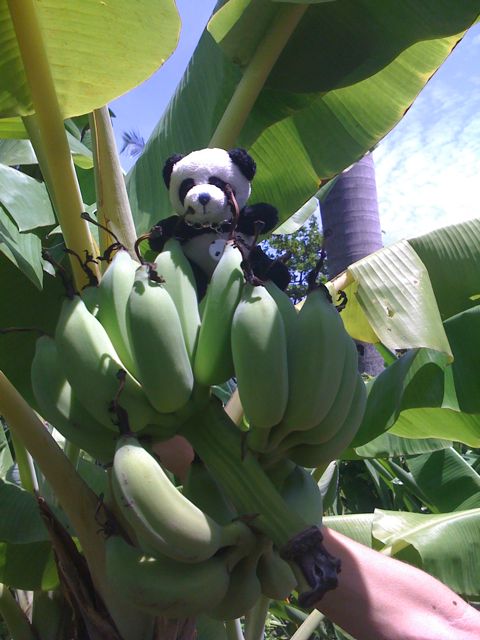 Fling crazing out over the banana trees!!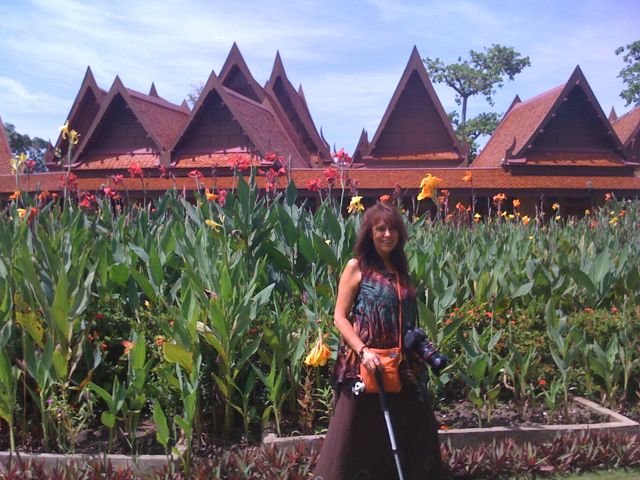 Rows and rows of Cannas in bloom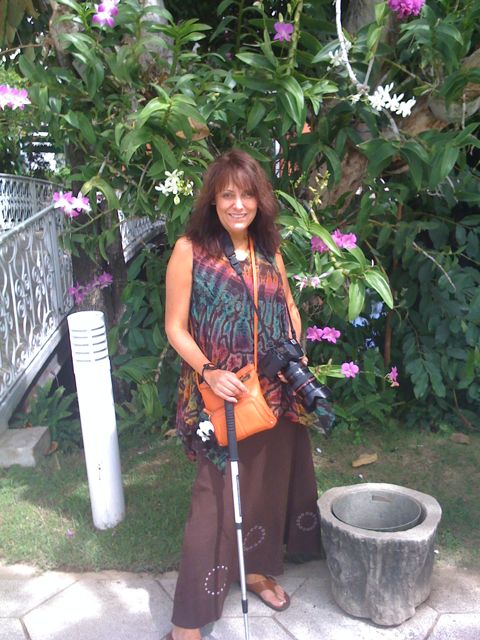 Above and below are some of the orchids in bloom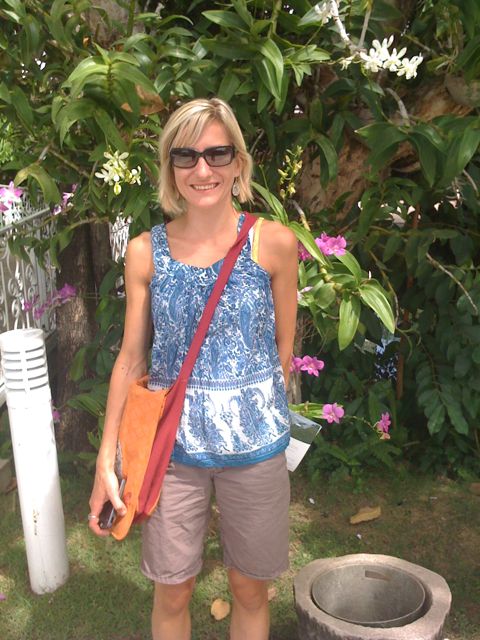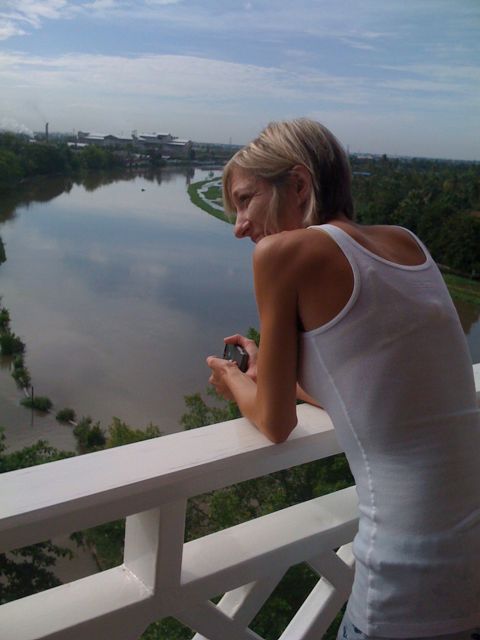 This view is so spectacular from our room ….overlooking the river and resort complex