CLICK THE PHOTO BELOW TO SEE THE NEW CHIANG MAI TEMPLES ALBUM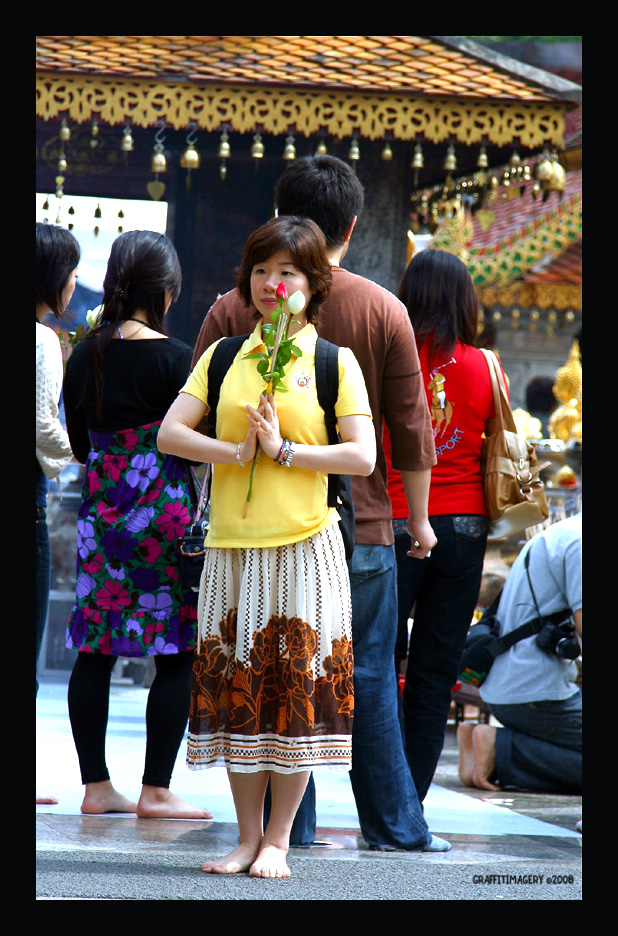 Good day everyone!,
I am setting a goal to complete one album/web page every 2 days until they are all done but they will not be announced in any particular order. Every 100 photos I post involves about 10 hours of work so I'm starting with the easiest albums first. As I add them to the website they will display in chronological order.
Clicking on the first photo (ABOVE) will bring you to the Chiang Mai Temples! I hope you all enjoy them as much as Diana and I did.
While I wait for all of my kiln firings of glass to complete (WOW what treasures I have in that kiln!) I have been working on a very fun panda hand bag that I handpainted last week….complete with keychain and cellphone charm I bought in Chengdu. Here's a preview photo of the set which will be on Ebay soon!
Have a super weekend everyone!!