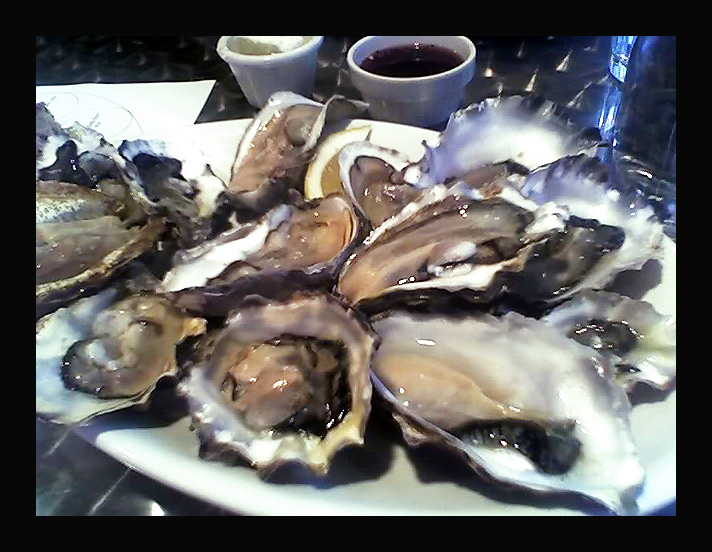 CLICK HERE TO FIND OUT HOW TO GET MY TRAVEL UPDATES!!
An incredible variety of oysters at the Carafe French Cafe in Portland OR.
We got to do a tasting of oysters paired with Muscadet wines this evening!. I took this photo to see if my new upload format to the blog will work from the camera on my mobile phone. I plan to take a few pix this way each day and post them in real time to the blog for you all to see from China and Thailand!!!
I will have oodles of high quality pix when I come back but this was a good alternative to keep the blog updated with no way to upload from the big camera while on the road.
Looks like it is working perfectly and I am happy as a clam…..errrrrrrrr OYSTER I mean!!
Hugs…Sandra