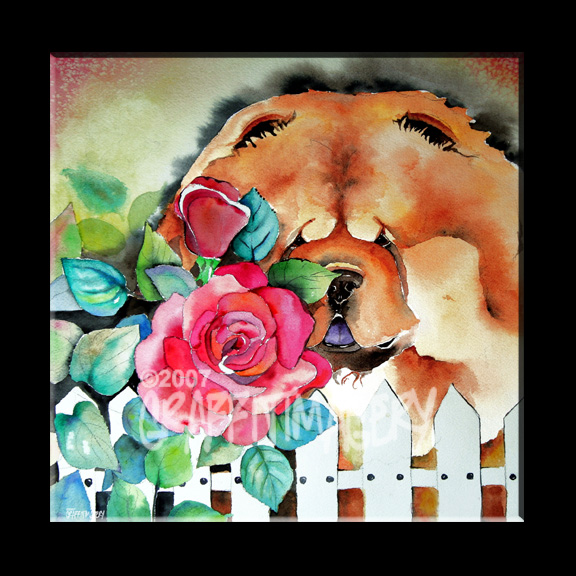 Oh have I got a beauty here to offer to give as a gift this holiday season or a super present to yourself!! It has been many moons since I have issued a new Chow print!! This beauty called "THE ROSE" is at the top of my list of favorite watercolors I've done. The work was inspired by one of my own Chows in my garden and the original is hanging on my wall.
You have the option of having this artwork printed on many different paper surfaces including Somerset Velvet which mimics the watercolor paper I used for the original.
Also having this printed on Canvas either framed or stretched will give you a more contemporary look.
Please dont hesitate to contact me if you have trouble making framing and paper choices. I would love to help you make those decisions. This print is an investment that will only go up in value in time.
I am so OVER THE MOON about the quality and service I have gotten at Imagekind that I have purchased a number of pieces for myself and gifts. Thank you so much for coming by to look. Have a super week!