CLICK HERE TO SEE A CUTE BETTA WEBSITE!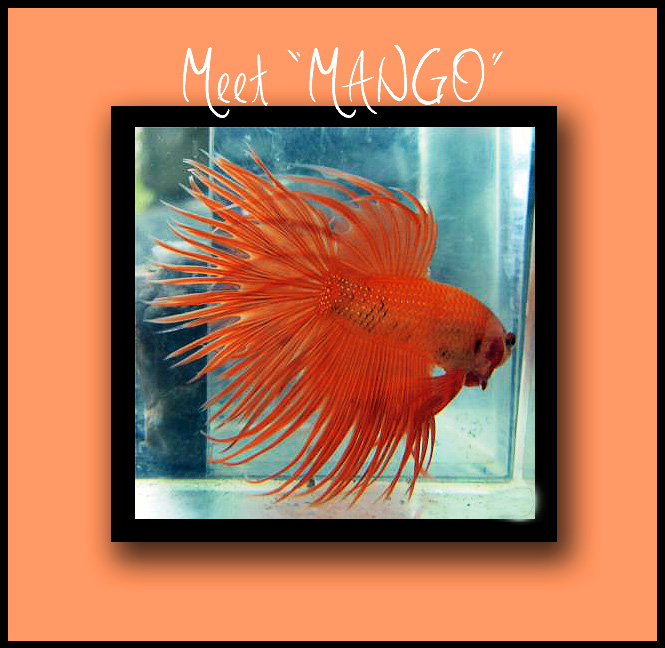 This is my recently "adopted" Betta (or Siamese Fighting Fish) from Thailand! He is a Triple Ray Crowntail betta, is show/breeding quality (he is just my companion tho), and is only 3 months old!!
He's on his way this week in a special shipping container that keeps tropical fish at optimum temperature during their one day flight .
This fella will live alone and be spoiled rotten in his private 2 1/2 gallon tank in my studio. Cross your fingers he arrives safely. They usually do but Mango could always use the fin fluttering good vibes from my fine friends!!!!
Will take lots of pix of him when he settles in. I adore the elaborate fins on this boy. Inspiration is already brewing on some exciting Betta and Koi designs as well.
Hope you all are having a super weekend!! Thank you everyone who dropped by the website to "test" the coupon feature. It is working well now thanks to one customer who found the only glitch. This is why I wanted to test before I listed a large number of items.
New pendants and Bead Bento Bowls are on the way starting tomorrow!!