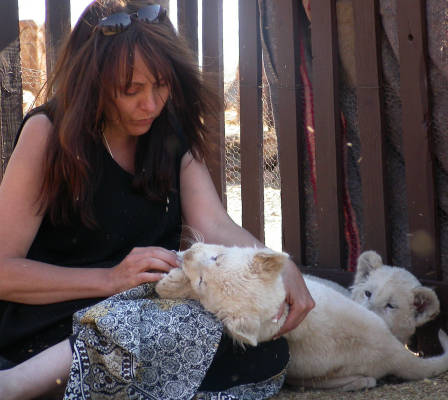 Well my friends….this has been the most incredible vacation yet despite my nasty flu.  Today I got a second wind and we all loaded up the vehicle and headed out to the lion preserve to view some of the most awesome animals…..many we hadn't seen up close on this trip
I'll keep this short but you will guess by the photo of me and the white lion cubs (thank you for the stunning photo Bernice) that I was one happy camper! 
Gotta run but will update you again from the airport in Paris….we are on our journey back home.  We are going to miss Bernice and Franck soooooooooooooo much.  One week traveling with virtual strangers and we have become fast friends.   A return trip is in the works already,.  Thank you dear friends!!!