Congratulations Wendy!!!! You are the winner of this beauty!!!  I will send you a private email to get more info from you.  THANK YOU SOOOOOOOOOOOOOOOOO MUCH EVERYONE FOR YOUR BIDS!!!!!!  Hugs
Sandra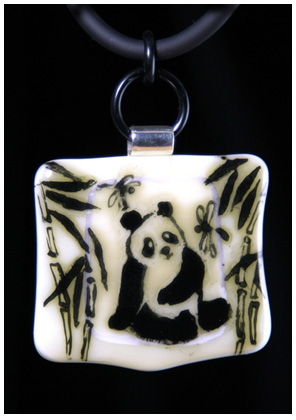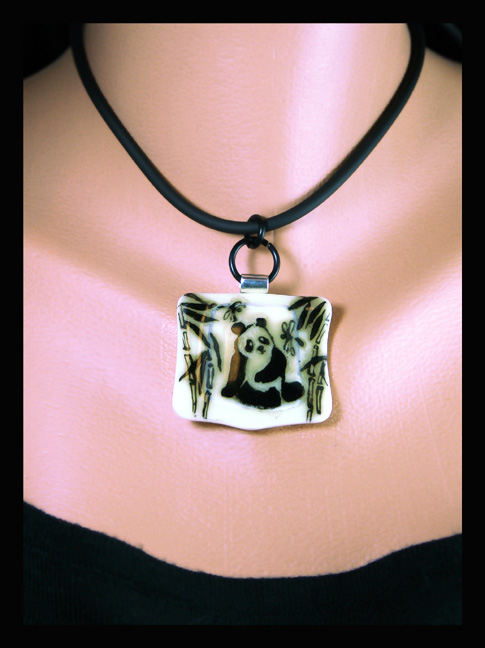 Hello my friends!! I wanted to share with you some fantastic news!!! As of today the Project Panda adoption fund passed the $4000.00 point with an exact total of $4175.00!!!
Woooooo Hooooooo. Thank you all so much for all your support , bids, and purchases of pendants and Graffiti Jewelry. This is so incredible I can hardly believe it!!
To celebrate I am going to run an auction on the blog for this beautiful panda pendant you see below!!!
Place your bids in the COMMENT section below in THIS post. The system sends me an email
as each comment/bid is left with your email address so I will be able to contact the winner
and the time stamp from the actual comment.
—————————————————————————————-
BIDDING IS CLOSED>>THANK YOU EVERYONE!!
Winner determined by timestamp on the comment
.. BEFORE or EXACTLY 7:00 pm Pacific time zone….
I accept PAYPAL or a personal check from U.S.
Shipping will be Free anywhere in the world!
—————————————————————————————–
The winner will received matching earrings as well as a special presentation box for this beauty.
The glass portion of the pendant measures about 1 3/4″ wide…little panna is surrounded by bamboo and wee dragonflies!
!
25% of the winning bid will go directly in to the Panda Adoption Fund
Less than 2000.00 left to go!! Yippie!