Happy Friday all!!! This is one of those times of the year where I'm torn between doing my art full time and needing to tend my spring garden chores. This week I had intended to list a number of pendants on the website but the weather surprised me with THREE 60 degree days in a row. I had to go with the flow.
I do have a number of pendants almost ready for listing so I'll update you all after the weekend on when they are up on the site or Ebay…thanks a ton for your patience
I am redesigning 3 sections of my front beds…converting to a more traditional Asian flavor and scaling down the amount of perennials. With the travel we plan in the summer it made sense to work in a nice sitting area where I can enjoy all the garden work without adding more..LOL!
I am starting an album to chronicle the renovation from start to finish. Here is a link to the album which will be updated at least once a week. You will find some "before" pix in the mix for comparison. It used to be a fun Tiki garden but things just got overgrown and needed to be dealt with this year.
CLICK HERE TO SEE THE GARDEN RENOVATION IN PROGRESS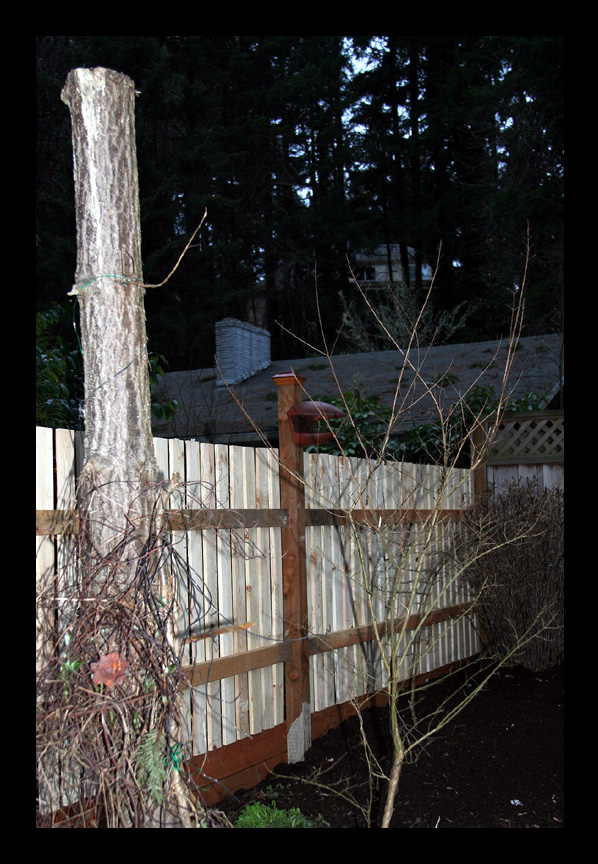 CLICK PHOTO TO ENLARGE
Also..here's a must see photo…click on this to see it big..it's a drop of sap from my Douglas Fir in suspended animation…I have a pendant in mind for sure on this one!