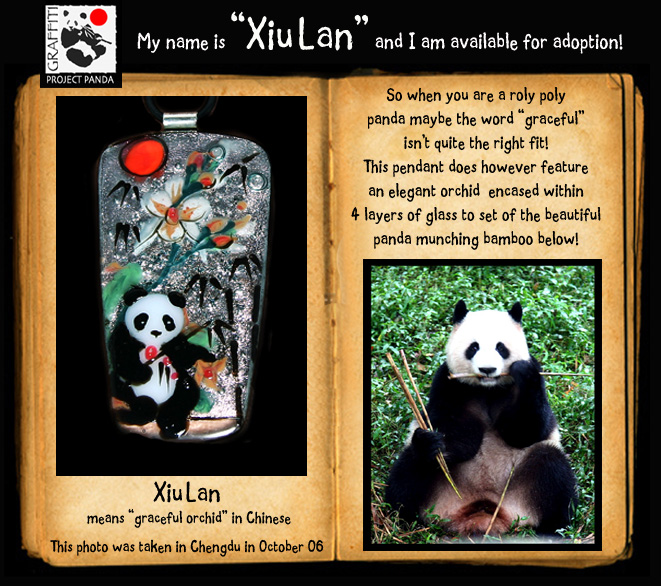 CLICK PHOTO TO ENLARGE
I just realized that I totally forgot to post this beauty here. It closes tomorrow so just CLICK HERE if you would like to hear the audio and see the whole auction
Also I got a wonderful letter from Helen at the Chengdu panda base this morning with photos of one of the babies we saw in the incubators!!! I need to ask Helen permission if I can post one of the pix here but I may not be able to.
I will however let you know what she told me about what is happening now at the panda base with the baby boom going on there. OH to be in Chengdu right now!!! It's torture seeing these baby pix!
I will post more tomorrow on her letter.