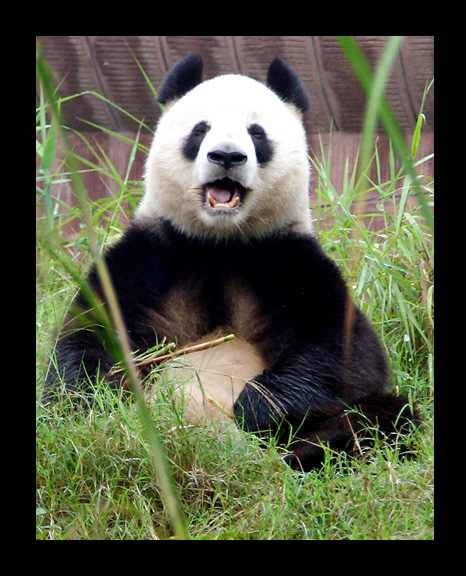 Happy New Year everyone!! I'm sure you can tell by now what I did on my time off the past week. Yep..the panda albums are finally done, with only the last day in Chengdu and all of Kunming left to go. What a job but I so enjoy going through all my pix…one by one.
So many times what I think I am taking a photo of turns out to be a huge surprise when I get the photos up on the big monitor. This panda photo you are looking at is a prime example. I didn't see that her mouth was open until I loaded it today. It's one of my favorite pix now!!
Here are albums One and TWO to click on . You can access them both from the top of any page you are at too.
CLICK HERE FOR PANDA ALBUM ONE

CLICK HERE FOR PANDA ALBUM TWO
Also a reminder that a beautiful panda is up on Ebay and closes in the morning. The price is still super low so come by and take a peek..More Ebay items will be posted this week as well.