I just had to share these photos that Helen gave me permission to post on the blog. If you remember she started out as my guide at the Chengdu Panda Base but I consider her to be more than a guide…she has become a long distance friend thanks to email.
She and I have been corresponding and in a recent email she sent me these super photos of her and the same Panda I got to touch (Siyuan). There are those white paws again!! SIGH!!!
BE SURE TO CLICK PHOTOS TO ENLARGE!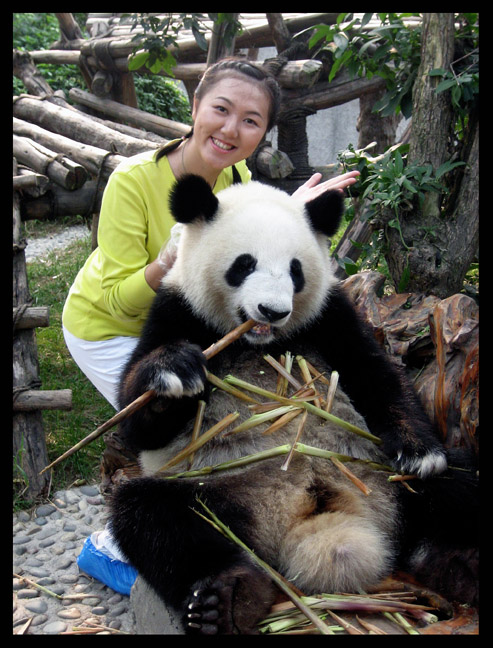 _________________________
From her letter, Helen says :
" These months I was so busy, for Panda Base want to be an AAAA( the standard of the scenic spot in China, it's the second highest standard for the spot spaces) spot. So everyone who work here were doing for the preparation."
_________________________
Congratulations to all at the Panda Base who have worked so very hard to make this a World Class place to visit and for their part in bringing the beautiful pandas back from being close to extinction! A huge responsibility that takes selfless dedication on the part of so many in Chengdu and elsewhere.
These next two pix are so beautiful..Helen tells me that these were taken in a dance competition and she played the traditional dance so the clothes were all National. How gorgeous!! I would have loved to have seen the actual dance performed!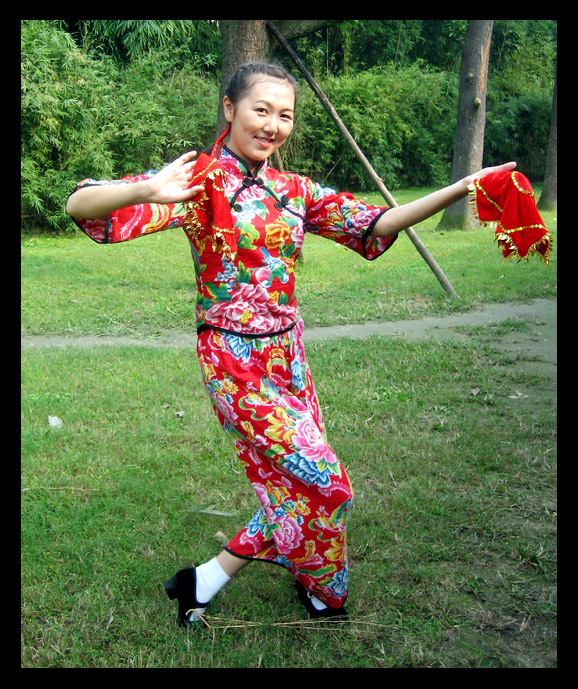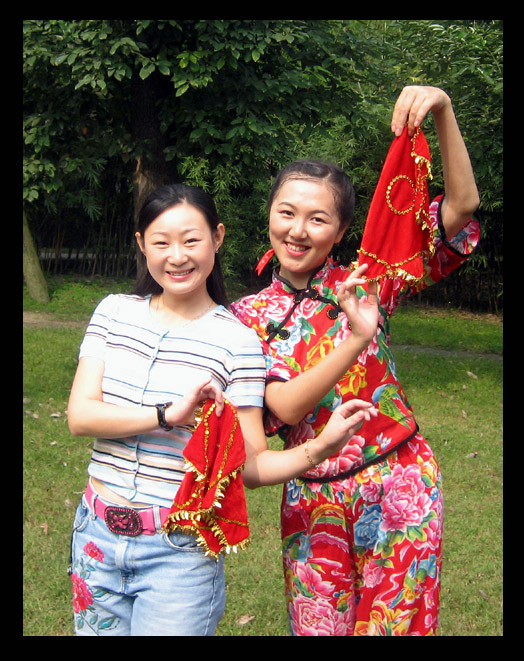 And finally, she sends best wishes to my friends and that of course includes ALL of you!!! If you want to say HI to Helen and send a hug back please feel free to do it the comments below. I'm sure she would love to hear from you all!
from her email:
_________________
"I hope you could sell your jewelry well that you could come to Chengdu soon. ( to adopt panda)
Big, warm and sweety hug to you, and give my best wishes to your husband and your friends.
Helen"
________________________
Oh..and a reminder that the "Poppy" panda auction closes this afternoon too if you had your eye on her!!! Thanks so much for your bids and for looking!