Hi friends!!!! I have a couple of quick announcements here before I go out to get a bite to eat. Our 18 hour power outage was just enough to force us to clean out the fridge..AND breakdown and get a generator….too little too late I'm afraid. The power turned on minutes after Steve returned from Costco with the new generator!
My Bodacious Babe panda pendant is now adopted and I want to thank you all who came by to look and bid on her!!! A huge congratulations to the winner!!!!!!! I just posted this scrumptious Pandant about a half hour ago …come by and check out the audio description when you get a chance!

CLICK HERE TO ACCESS THIS PANDA PENDANT AUCTION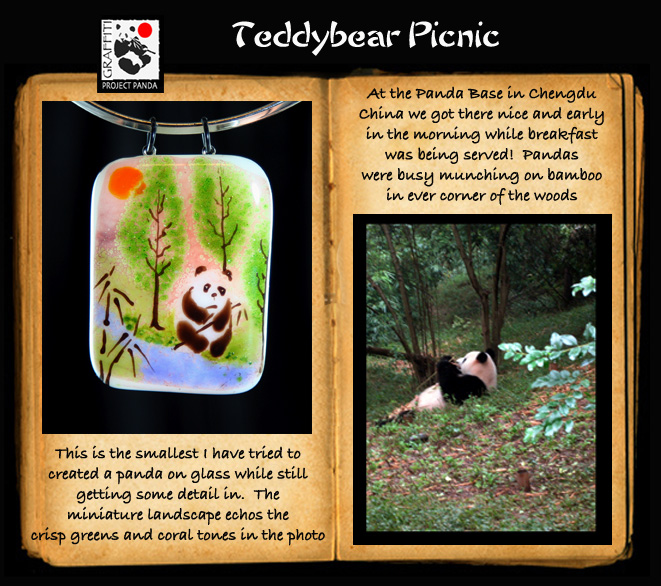 CLICK IMAGE TO ENLARGE
Secondly…I wanted to send you over to a set of auctions that are running right now
that are a benefit for a talented jewelry designer friend Robin Whittemore. This link brings you directly to the auction pendant I donated but be sure to check out all the other auction items donated by many outstanding artisans…many working in fine silver. You can read about Robin's need for a bone marrow transplant on the auction page.
CLICK HERE TO ACCESS THE 4ROBIN AUCTIONS