I could swear I posted my fused glass wine stopper up here…….but it has simply vanished!! LOL!! Well here it is again for your viewing pleasure!!! This is what happens when a pendant turns out too big to wear..it is destined to cork the finest of vintages…or maybe even a bottle of olive oil!
This beauty will be on Ebay this week alongside the piece up there right now.
CLICK HERE TO GO TO EBAY…STOPPER WILL BE UP ON FRIDAY!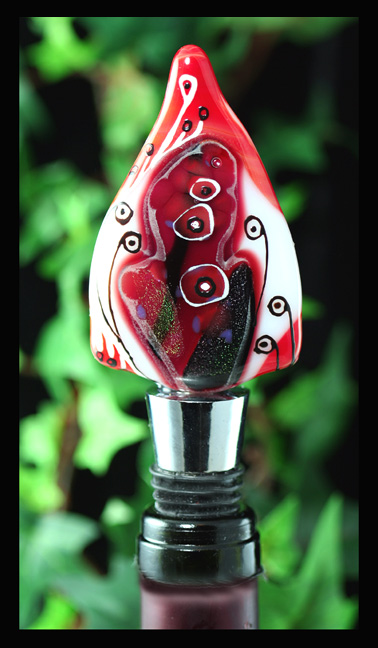 CLICK PIX TO VIEW LARGER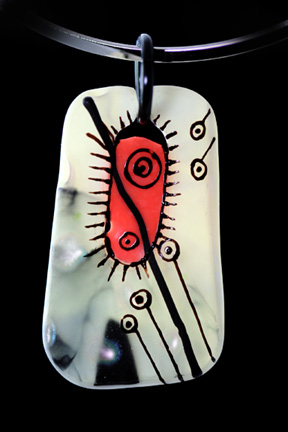 AND THIS GORGEOUS THANG!!! Its on the website. I had it listed with matching earrings but decided to make them both available separately. The buyer of the pendant has first chance at the earrings on the website so as not to miss out on having a set. If the earrings do not leave with the pendant…I'll put list them for yall to see.