we got up at the crack of dawn this morning and headed to the site of the Xi'an Terracotta Warriors. Ya know I have seen many documentaries on this archeological site but never in my wildest dreams could I have imagined how immense this undertaking was to unearth the 8000 some odd life sized warriors!!! Each had a different face and body and all were smiling!!!
The icing on the cake was a total mind blower!!! Our private guide was a gem and helped us through the throngs of Chinese tourists on their National Holiday "Golden Week".
CLICK PHOTO TO ENLARGE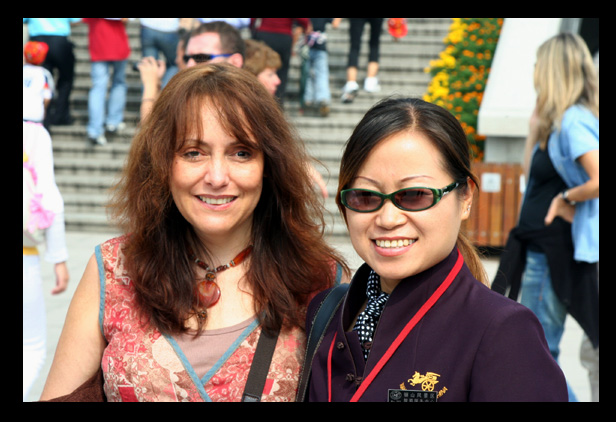 She talked us into purchasing a book in the gift shop which we reluctantly did because we had no room to pack it. Well after the purchase we fought our way through the crowd to a desk with 2 little old men armed with ink and brushes. They did a cool dohicky on the inside of the book cover. When we asked the tour guide what this was she said as a part of Golden Week, these two men were considered honored guests. They were the actual farmers who discovered this archeological site in 1974!!!!!!!!! What a bonus!!!! We were so excited!
CLICK PHOTO TO ENLARGE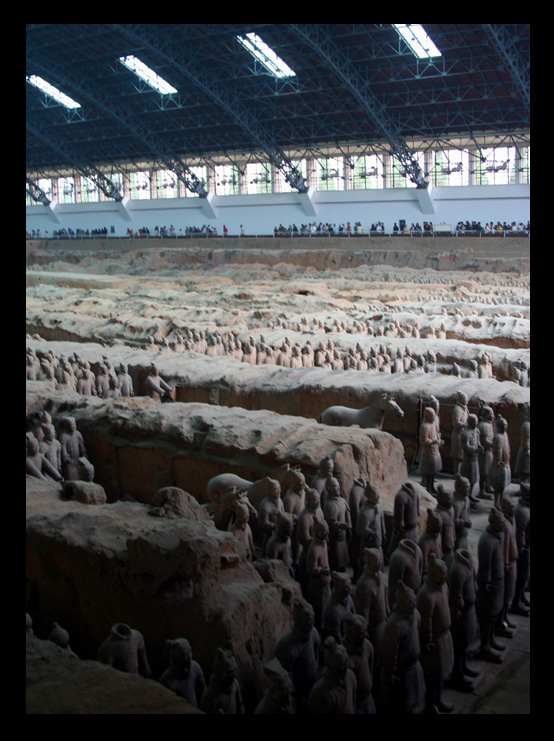 The museum the Chinese erected to the warriors rivaled in Louve in France in some respects. We were impressed to the max and consider this a DO NOT MISS destination in China.
We then flew to Chengdu this afternoon and just got to the 5 star Sheridan hotel!! Heading down for dinner now after a glass of wine and a blog post. Tomorrow morning we head to the Panda Preserve bright and early for feeding time. 5:00 wake up call!!!
Till tomorrow….luv Sandra and Steve