I have been a busy one all day working on glass. I can't believe how much I missed it while I was gone and I must confess I don't know which way to turn first…my head is so jam packed with ideas I finally had to write it all down and organize my thoughts…if that is possible!
I did go ahead and list the Panda pendant just now on Ebay if you care to take a look! 25% of the winning bid will go into my PANDANT fund towards my panda adoption. Anyone who wins or purchases a PROJECT PANDA designated piece will be listed on a permanent 'CONTRIBUTOR PAGE' on my website and will get to have input as to what I name the panda as well!!!
CLICK HERE TO GO TO THE EBAY AUCTION
I thought you might like to see a piece of kiln glass or two this week as they go through the process of layering and firing.
A section of the glass is in the square to the left of the collage
CLICK PHOTO TO ENLARGE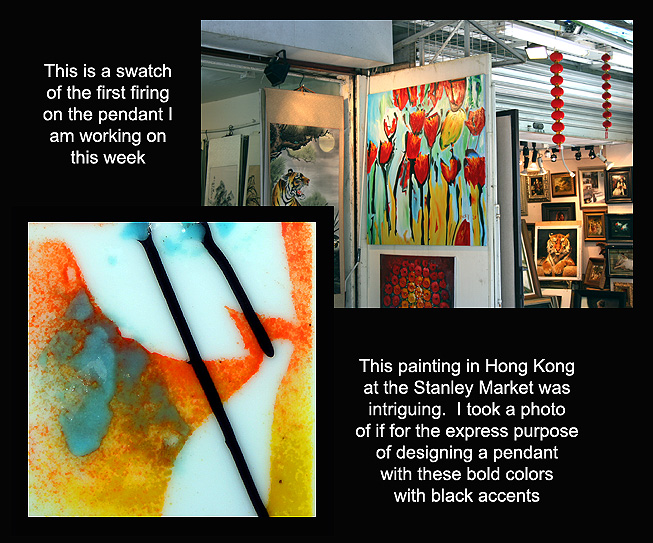 I'LL SHOW YOU MORE TOMORROW!!