Oh boy was today an adventure!!!!! We had a private driver take 2 hours outside Beijing to the most beautiful portion of the Great Wall…the section least visited by the tour groups.
We shared the 15 mile section of WALL with about 8 other hikers. What a grueling experience and totally worth every single painful stair step!!!! I was wondering about half way thru the climb if I was going to make it. Some sections had to be traversed on all fours the terrain was so steep and trecherous. ohhhhhhhhhhhhhhhhhhhhhh the photos we got for our efforts. It was TRULY a life altering event and I am still shocked we make it. We just got back about an hour ago and my knees are killing me…in a great way!!!
CLICK PHOTO TO ENLARGE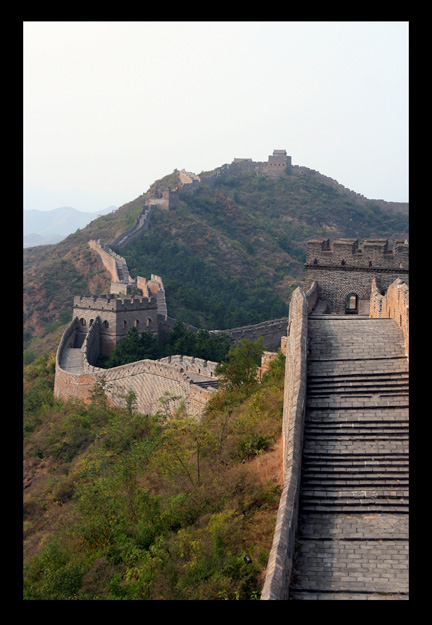 Yesterday we were at the "square" and say Mao's tomb an then off to the Summer Palace then the Beijing Zoo.
CLICK TO ENLARGE PHOTO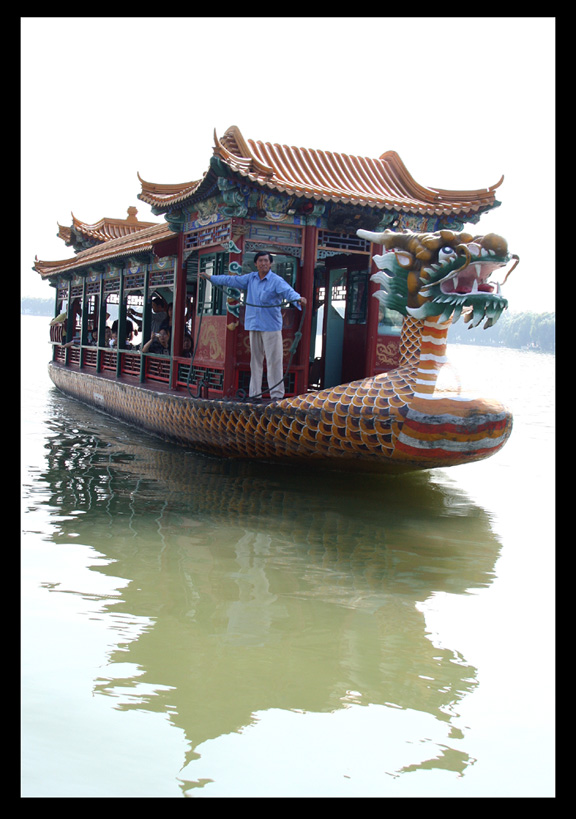 Again another full day and exhausting. I'll show you lots of pix of cool animals and even a dog and cat zoo!!!!!!!!!!!!!!!!!! All purebreds and displayed like the other zoo animals. It was pretty bizarre.
CLICK PIX TO ENLARGE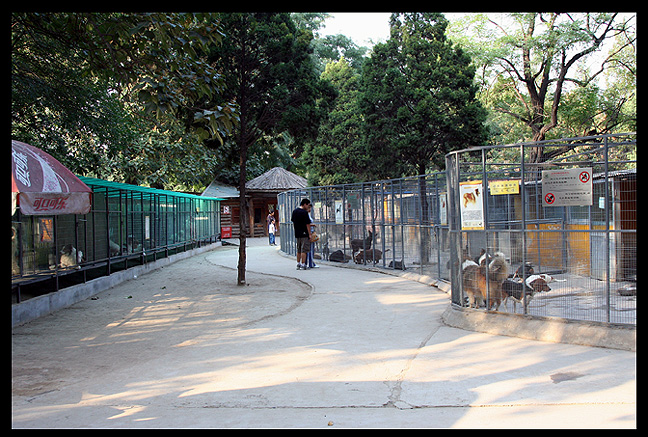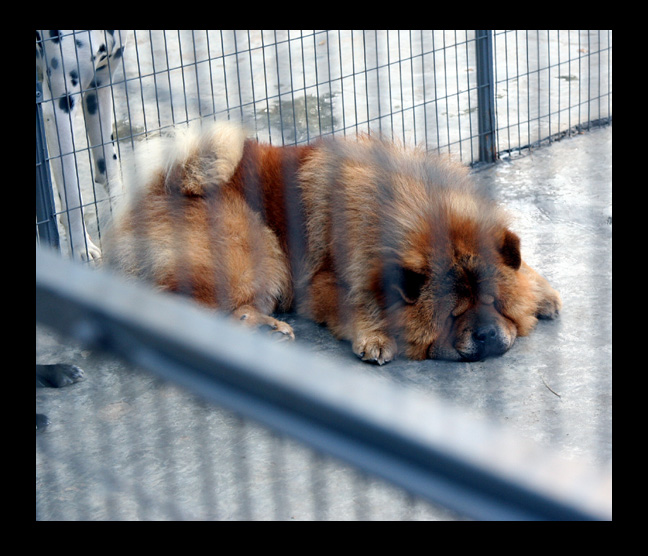 Tomorrow is our last day in Beijing and we set it aside as a shopping extravangza. We are just heading out now for Peking Duck then off to beddie bye so for now I"ll sign off. Thank you all for leaving comments. It makes my day as I miss you all so much!! My son Bryan is on the plane as I write and arrives in Kunming China early tomorrow. We hook up with him in 2 days and can't wait to see him.
Take care my friends and keep writing!!!
Luv Sandra, Liz, and Steve