I thought I would give you a peek into the process of making the two pendants based on my begonia and fig pix in the last post.
Here is the first..the backlit begonia.  I am posting a photo of a test piece of glass I did here to see if the methods and colors will bring about the kind of effect I want …namely the glowing backlit effect.  Also below it is a photo of the same begonia plant with only front lighting..what a difference!!
CLICK IMAGE TO VIEW LARGER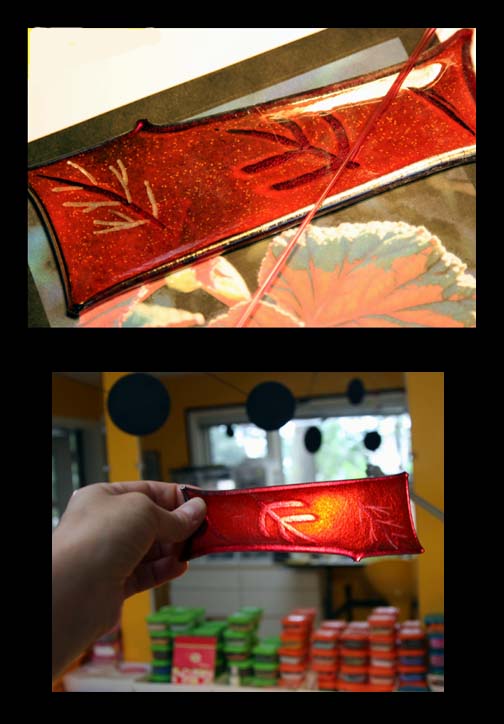 CLICK IMAGES TO VIEW LARGER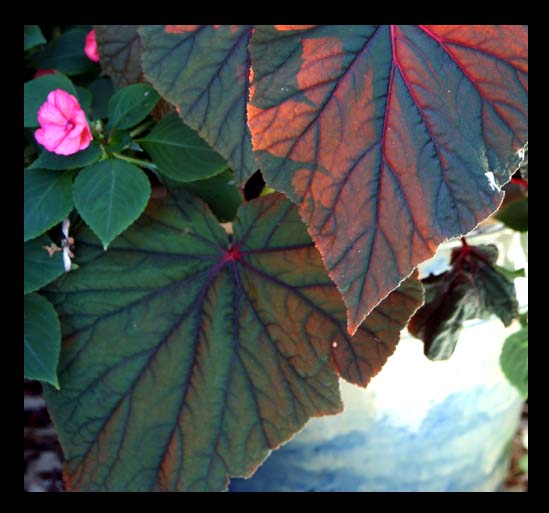 Finally here is my fig inspired piece after the first 3 firings.  The shape will be decided later after a couple of more color layers and firings.