OK EVERYONE! I have set my self a CHALLENGE for the next two weeks. Our trip to China is coming soon and I am so busy getting things ready.
I wanted to try to fit in some jewelry making before I leave so I just had to commit myself to an exciting project now… or I would just fill the next month with looking at my suitcase/backpack pondering how I can fit all my clothes in there! LOL!
I was out in the garden yesterday and low and behold we got our very first FIG on our tree!!!! Ok..this thing borders between ugly and beautiful but I am going to attempt to pull the best out of this baby by using it as inspiration for an awesome pendant!
CLICK PHOTO TO ENLARGE IF YOU AREN'T AFRAID TO SEE MY GLASS WORN HAND HUGE!!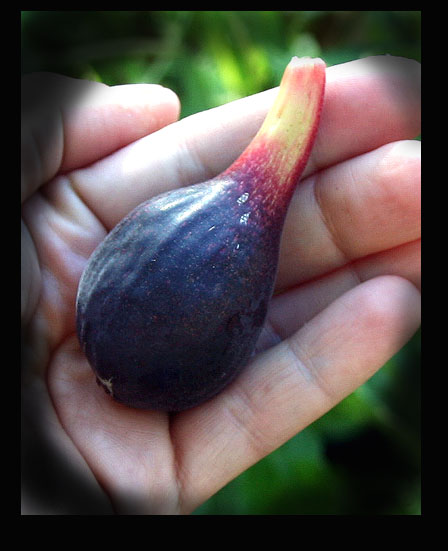 I will be updating you every couple of days on the progress of this piece with pix. Here is another gorgeous photo of an Angel wing Begonia that I am going to try to do justice as well. STAY TUNED!!!
CLICK TO SEE LARGER