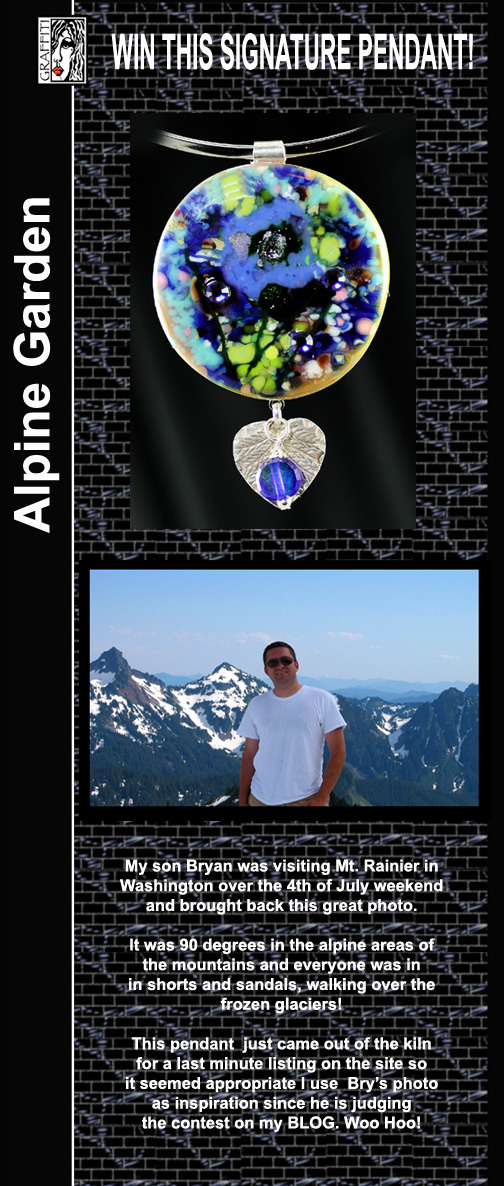 "Give me one good reason in 2 sentences why you feel you should win this pendant my mom made..Brownie points go to those who are wacky!
Just make me laugh and be clean enough to be posted on mom's blog."
Bryan…son of Sandra
---

The winner will be chosen and posted after the close of the show this evening 7/06/06.

Be sure that your comment is on
THIS POST'S COMMENT SECTION
below to be eligible for judging. (Do not leave your comment in the live chat)
The criteria for judging is anyone's guess…this is Bryans baby! Have fun and good luck!!!
..Sandra…mother of Son Bryan!